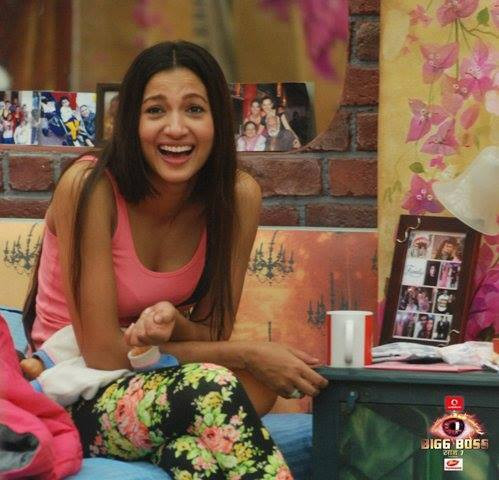 After being the ideal "close friend" of fellow contestant Kushal Tandon, Bigg Boss 7 winner Gauhar Khan now doesn't seem to be as supportive of him.
According to a Times of India report regarding the Armaan-Sofia fiasco, when Gauhar was asked about her and Kushal instigating Sofia to file a police complaint against Armaan, the model-turned-actress completely washed her hands of the issue.
She states in the report that it was not her, but Kushal who suggested that step to Sofia. She also blames his childlike behaviour to be the cause of the controversial incident.
"I am not supposed to speak much on the topic but all I can say is that Sofia is a grownup individual and can take her own decisions," said Gauhar.
Talking about her romantic relationship with Kushal that bloomed during the reality show, Gauhar clearly indicates that things might not be the same as they were in the Bigg Boss house. Although she did publicly declare her love for Kushal, she now adds:
"It's different inside the house. I will explore our relationship, now that I am out of the house. This is actually day one of knowing him."
On a separate note, the otherwise very opinionated Gauhar is all praise for host Salman Khan even though she, along with Kushal, was often the target during Khan's weekend episodes.
It became so evident that numerous fans took to the social media to express their disgust over Salman Khan's biased attacks on the duo. But according to Gauhar, there is no better host than Salman Khan who, "guides when required and is a friend who cares".
Gauhar also says that the Bigg Boss 7 experience was a journey of self-discovery, making her realise her true potential.
"I would often leave things thinking that I would not be able to finish them. But inside the house, I pushed myself to complete tasks and other chores. I couldn't walk away from something, she said.