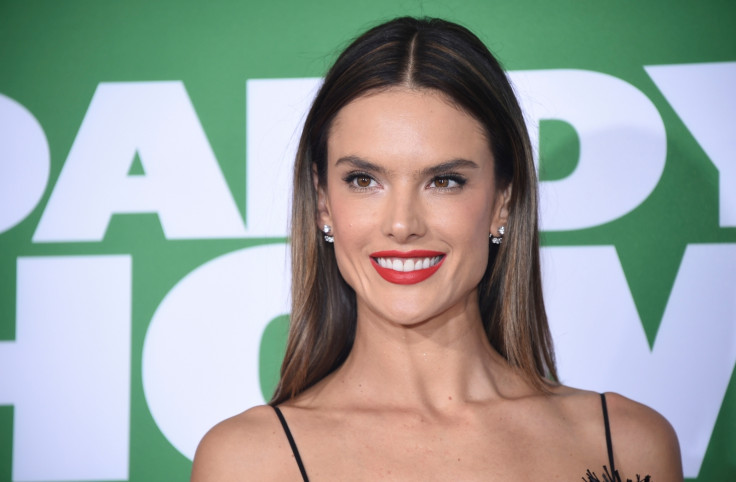 Alessandra Ambrosio loves to flaunt her "perfect" bikini bod as is evident from the photos she has shared on social media — from topless to nude, she has done it all.
This time, the Brazilian fashion model stripped down to a red bikini to soak up the sun while vacationing in the country. In the photograph shared recently on Instagram, she is seen relaxing on a wooden bridge close to the sea.
The 36-year-old is resting her slender frame on a red bedsheet and is sporting large dark shades to protect her eyes from the blazing sun. "Summer Glow ☀️❤️☀️ Brasil #foreveronvacation," the mother-of-two wrote alongside the photo.
The snap has sparked quite a stir among her fans, many of whom took to the comments section to say Ambrosio is "beautiful" and a "gorgeous" woman. The picture has been liked more than 192,000 times on the photo-and-video-sharing application.
Pointing out that Ambrosio often shares snaps of herself in bikinis, a fan said, "It seems like you live most of your life in a bikini", while another added, "Gritty girl; positive girl; girl...beautiful girl...fantastic girl...lovely girl."
Seeing how physically fit Ambrosio looks in the picture, an inspired admirer wrote, "Body goals ", while someone was shocked to see Ambrosio's physique and reminded herself that "she has 2 kids and is almost 40 years old."
Ambrosio shared another photo in which she is seen wearing a print bikini and taking an outdoor shower. "Tropical Bliss #foreveronvacation," she captioned the picture.
"Sunday Mood Is a perfect mood," she wrote next to a black and white photo of her reclining on a large rock by the sea. Although resting on a rock is never too comfortable, Ambrosio made it look easy by putting her hands behind her head for a relaxed look.
"Still a body to die for! Killin' it Ale!" a fan wrote, while another exclaimed, "Oh God" and added, "Beautiful."