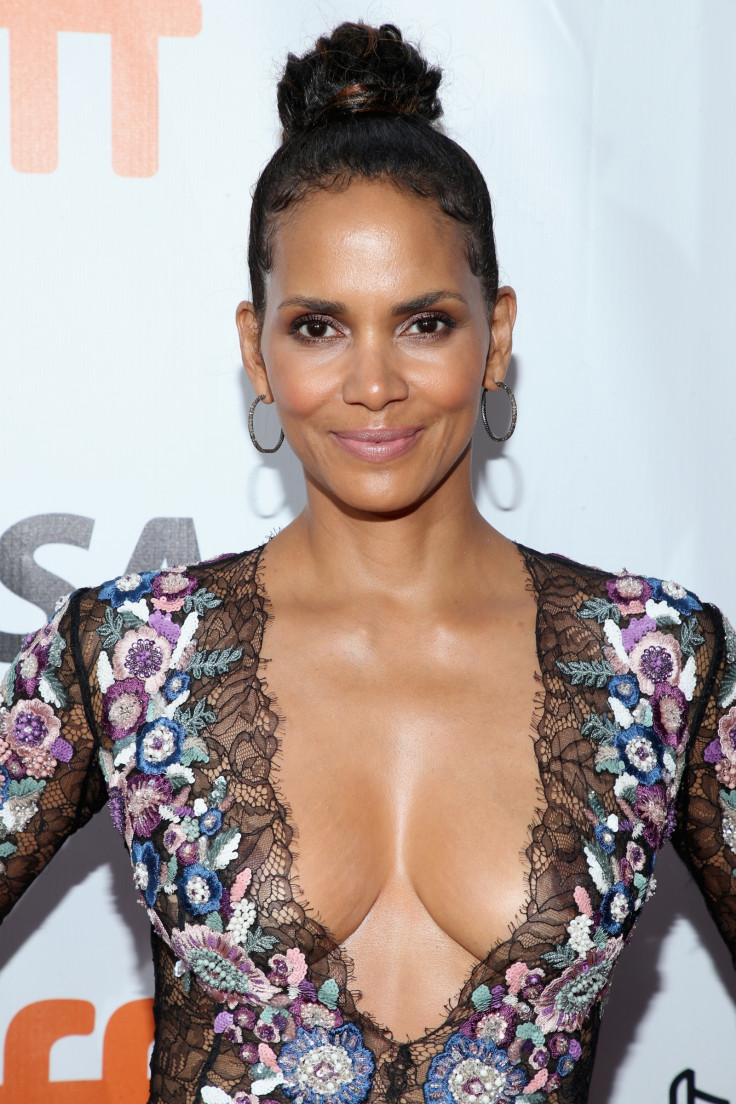 It has been long since Halle Berry shared a sexy video of herself on social media. And, with 2018 just hours away, the Kidnap actress has uploaded a sultry clip on Instagram.
Wearing a two-piece bikini, the 51-year-old is seen swinging her hips while grooving to the song Naked by Ella Mai. Berry's face is not visible in the short clip as she is seen with her back turned towards the camera and parting the huge white curtains with her hands to view the clear sea before her.
"Naked by @ellamai," she wrote alongside the picture she has shared on the photo-and-video-sharing application. As of writing this article, the video has been viewed more than 224,000 times.
Berry's fans have been calling her "beautiful" after viewing the "breathtaking" clip.
A fan said, "In my next life I will come back as Halle ♥️ admired how stunning you are!!" Another added, "The most beautiful woman I have ever laid eyes on. I would surprise u by cuddling and kissing u as we admire the view. Cherish the moment.."
An admirer said, "You are absolutely beautiful", while someone else joked, "Stop that. Stop that right now. Er. Ok. Maybe not."
Many others wished Berry a happy New Year. A fan said, "I hope you have a wonderful New Years and a fabulous 2018 @halleberry!!" Another added, "Hi girl, looking for the New Year...wish you a good one...love from here."
It seems like Berry is enjoying herself after breaking up with Alex Da Kid earlier this month. The former couple called it quits after five months of dating.
An OK! Magazine report recently claimed that Berry was finding it hard to forget Alex Da Kid, with her constantly texting, making phone calls and emailing her former flame after their split.
"She's incredibly needy and wants him to listen to her troubles. There's no hard feelings, but he only picks up the phone because if he doesn't, she'll just keep calling," a reported source told the publication.
However, a source has told Gossip Cop that the magazine report is "not true" and added that Berry was the one who called off their romance.