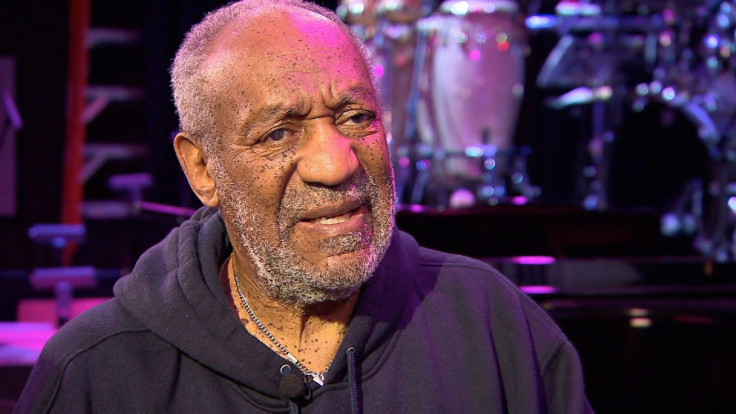 Bill Cosby used fame, drugs and deceit while sexually pursuing young women who he paid off to "keep quiet" after having sex with them, according to a deposition made by the TV star obtained by the New York Times.
The interview, which took place in a Philadelphia hotel 10 years ago by the lawyer of 30-year-old Temple University employee Andrea Constand, reveals the comedian's strategy towards his serial philandering: promising to mentor young women before pushing them into sex acts and paying them to keep silent.
Andrea Constand filed a lawsuit filed a lawsuit against Cosby – now 78 – for drugging and molesting her in 2005. She was a 19-year old model at the time.
In the deposition Cosby said Constand was an aspiring model who sent him her poem and ended up on his sofa where, Cosby says, she "pleasured him with lotion".
Cosby also admitted to engaging Constand in a conversation about her father's cancer with the intention to have sex with her.
Cosby, who has been married his wife Camille in 1964, explains his relationship with Constand as a mentorship, offering her advice and the benefit of his contacts, fame and experience.
He says they developed a close relationship by "inviting her to his house, talking to her about personal situations, dealing with her life, growth, education".
According to Constand, their association lasted a few years until Cosby drugged and molested her at his Pennsylvania home.
In the deposition, Cosby admits to giving Constand one and a half tablets of Benadryl to "relieve stress". He then kissed and engaged in sexual contact.
Constand's lawyer said she believed he used a more powerful drug.
Cosby insisted he had given Constand Benadryl – a diphenhydramine-based antihistamine that causes drowsiness and sedation – but admitted that he had access to quaaludes (methaqualone) in the 1970s. Quaaludes were a very popular recreational drug at that time.
Cosby had been given seven prescriptions for the sedative over 2-3 three years from a doctor in Los Angeles for a purported sore back, which he gave to women instead.
He admitted to giving young women quaaludes at that time "the same as a person would say have a drink", but not without their knowledge.
Cosby also described going to some lengths to hide his behaviour from his wife Camille, including paying to keep a magazine article from being published to avoid publicity and paying women through a private account via his agent, so his wife would not find out that he had had sex with them.
In the deposition the actor also described sexual "rendezvous" with at least five women in Denver, Las Vegas, New York and Pennsylvania.
Thirteen other women have come forward with anonymous, sworn statements in support of Constand's 2005 lawsuit. Their claims were never pursued, because Cosby settled the case with Constand on undisclosed terms after six months of questioning.