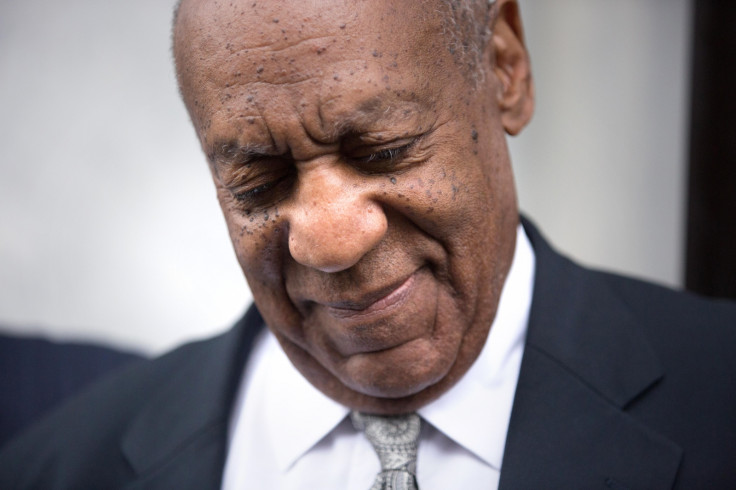 A juror in Bill Cosby's sex assault trial said he did not believe accuser Andrea Constand's testimony because she willingly went to the comedian's home with gifts and "a bare midriff".
The anonymous juror spoke out about Cosby's recent mistrial and offered a window into the jury's deliberations.
Cosby was on trial for allegedly drugging and sexually assaulting Constand, a former women's basketball coach at Temple University, at his Philadelphia home in 2004.
The anonymous juror told The Philadelphia Inquirer that he thought Constand's testimony in the witness stand was "well-coached".
He added: "Let's face it: She went up to his house with a bare midriff and incense and bath salts. What the heck?"
He said Constand should have only gone to Cosby's house if she had "dressed properly and left the incense in the store," referring to a gift she had purchased for the disgraced entertainer.
Cosby's trial collapsed after the jury were split and unable to reach a unanimous decision following 52 hours of deliberations.
It led Judge Steven O'Neill to declare a mistrial last Saturday (17 June).
The anonymous juror said the votes among the jury were evenly split "up the middle: young and old, black and white, men and women".
He claimed that jurors failed to reach a unanimous verdict because the language describing the charges – three counts of aggravated indecent assault – was confusing and "too legal."
He said they had difficulty with terms like "reckless" and "severely impaired" while debating whether Cosby drugged and molested Constand.
"We were trying to match the testimony up with the charges," he said. "Everybody's interpretation of those words was something different."
He also suggested Constand had fabricated her testimony on direction of her mother, who also took the stand, and said he believes most of the 60-plus other women who have accused Cosby of drugging and sexually assaulting them are lying.
"This is ridiculous, unbelievable," he said. "I think more than half jumped on the bandwagon."
Montgomery County District Attorney Kevin R. Steele said he planned to retry the case, but the anonymous juror said it would be a "waste" of money.
He claimed the 79-year-old entertainer "has paid dearly" for the sexual assault allegations made against him because his career has been destroyed.
"They should've left it closed. ... There wasn't enough evidence to move the case forward," he said.
Saying there was nothing to consider beyond decade-old evidence, he added: "No stained garment, no smoking gun, nothing."
Most jurors have refused to comment on the case or their deliberations following the mistrial.
Constand, now aged 44, told jurors Cosby gave her pills that made her light headed before then penetrating her with his fingers as she lay on a couch, unable to tell him to stop.
Cosby denied the accusations, with his lawyers arguing the encounter between the pair was consensual.
Around 60 women have come forward to accuse Cosby of sexual assault, but the statute of limitations for prosecution has run out in nearly every case. Constand's case is the only one for which Cosby has been charged.
Following his mistrial, Cosby's spokespeople announced that the comedian will be hosting a series of town halls to educate young people on sexual assault.