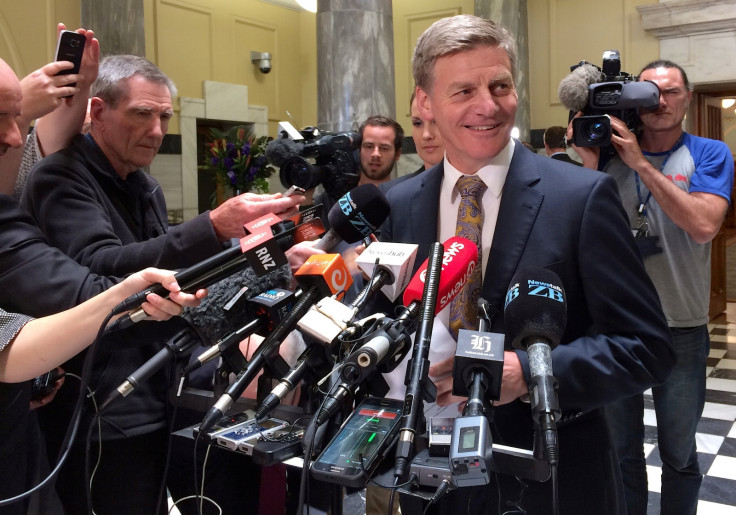 New Zealand's Deputy Prime Minister Bill English is set to become the country's leader as key contender Judith Collins has opted out of the prime ministerial race allowing the 54-year-old to secure the support of a majority of MPs. At least 30 lawmakers have publicly confirmed that they will back English for the post, which means he has support from more than half MPs of the 59-member caucus.
Police Minister Collins withdrew her bid on Thursday (8 December) and is backing English, who is also the finance minister. However, it is not clear whether she will be would accept the role of the deputy prime minister.
"It is clear to me that 50 percent of caucus support Bill English as the leader and therefore, as far as I'm concerned, he has won. So with 50 percent of the caucus, I would like to say to my supporters that we should get in behind Bill as the leader," Collins Collins told reporters. Another challenger Health Minister Jonathan Coleman has not yet pulled out and said that he has not yet heard from the MPs or English. No MPs have publicly offered their support to Coleman so far.
The race for the top post was triggered after Prime Minister John Key resigned suddenly on 5 December. Key, who has publicly backed English, will formally step down on 12 December, following which the National caucus will elect the new prime minister.
English has served as finance minister of the country thrice after he first entered the parliament in 1990.
"We've got ourselves into a positive situation where we've just got a lot more choices, partly because of the government's books are now in surplus... and partly because we've just got this economy that keeps growing in a way that I think has exceeded general expectations," English told Radio New Zealand.
Naming the current minister for economic development Steven Joyce – who is considered a potential threat – as his next finance minister – if he manages to secure the top job – English said: "If I become the leader that will be the case. I have worked with Steven for the last eight years. He has got a fantastic set of skills."