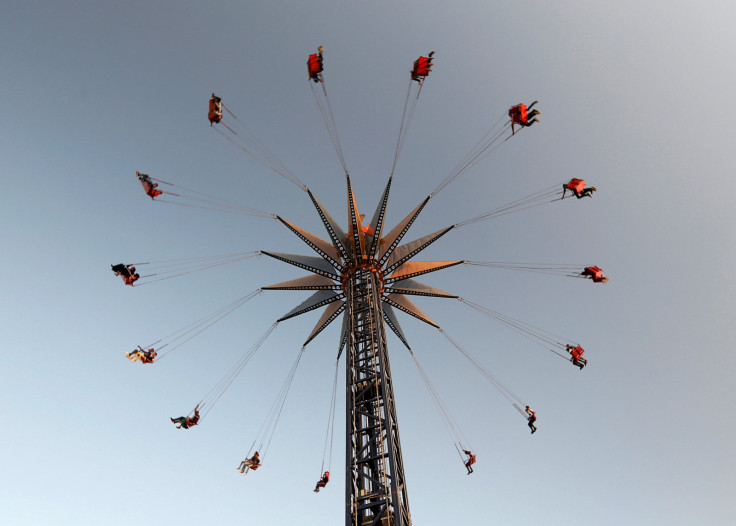 A ride at one of New Zealand's theme parks stopped suddenly, leaving some children hanging upside down in mid-air. The incident was not due to a malfunction of the ride, but was done intentionally by the ride operator, Auckland's Rainbow's End fun park said on Sunday, 27 November, evening.
Rainbow's End chief executive Chris Deere explained on Twitter that the "Power Surge" ride was stopped because some children on the ride were spitting, despite having been cautioned repeatedly against it.
The clarification came following media reports stating some malfunction in the ride. The reports also quoted witnesses as saying that people began to panic after they saw the 18m high Power Surge stopping mid-cycle, with people, including children, hanging from their harnesses in the air.
However, Deere said the ride was stopped by the operator to remove a group of children who were found spitting on the ride. Those children were manually lowered and removed from the ride.
"The ride did not malfunction, was stopped mid-cycle and lowered manually due to children spitting, having ignored previous warnings," he said in his tweet.
He said the operator's action did not form part of their usual practice, but was the right thing to do at that moment. He insisted that the fun park does not tolerate any unpleasant behaviour on the rides, TVNZ reported. Deere added that they will file an incident report as part of their standard practice.
The supervisor ensured all the children who got off the ride were safe, he added.
The incident came close after a fatal accident shocked Australia in October when four people died at Queensland's Dreamworld theme park when the Thunder River Rapids ride suddenly flipped.