What does a man with tens of billions of dollars in personal wealth do? He gives it away.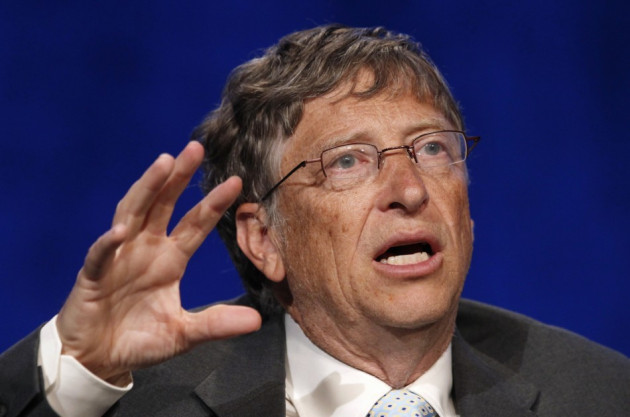 Bill Gates, the 57-year-old Microsoft co-founder, has long been one of the richest men in the world. A report by Forbes on the world's billionaires listed the Seattle-born former chief executive as being worth $66bn (approximately £42bn).
Gates is now looking to donate a large part of his wealth to charitable purposes, having already given away an estimated $28bn (approximately £21bn) through the Bill and Melinda Gates (his wife) Foundation.
The Times of India's report indicates the man who partnered with the Indian Institutes of Management (IIM) and the Indian government to help improve sanitation in rural areas of the country is now targeting the complete eradication of polio.
"We're focused on the help of the poorest in the world, which really drives you into vaccination. You can actually take a disease and get rid of it altogether, like we are doing with polio. Polio's pretty special because once you get an eradication you no longer have to spend money on it. It's just there as a gift for the rest of time," the software mogul explained.
According to the World Health Organisation (WHO), polio remains a serious problem in at least three countries across the world - Nigeria, Afghanistan and Pakistan - with 5 to 10 percent of those affected by paralysis (one in 200 infections leads to this condition) dying because they cannot breathe.
The Global Polio Eradication Initiative, which already receives support from Gates' foundation, was formed in 1988, when over 350,000 people fell ill with polio every year. Since then, though, the numbers have dropped by 99 percent. And Gates is adamant that it can be eradicated completely.
"All you need is over 90 per cent of children to have the vaccine drop three times and the disease stops spreading. The number of cases eventually goes to zero. The great thing about finishing polio is that we'll have resources to get going on malaria and measles," Gates said.
Money Means Nothing to Me
And why is Gates so eager to give away all of his wealth? That's because he claims money means little to him anymore.
"I'm certainly well taken care of in terms of food and clothes. Money has no utility to me beyond a certain point. Its utility is entirely in building an organisation and getting the resources out to the poorest in the world," he concluded.