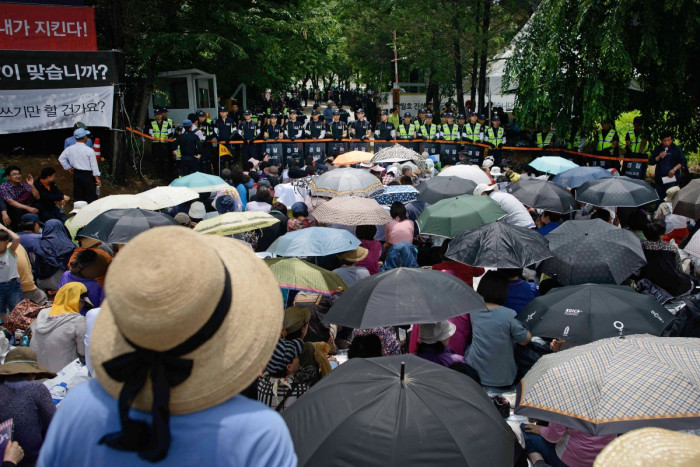 Police in South Korea believe they have found the body of missing 73-year-old billionaire Yoo Byung-eun, who was being sought in connection with April's ferry disaster near Jindo island in which almost 300 people died, many of them schoolchildren.
Local police reportedly said that DNA from a body found in a plum field in Suncheon on 12 June matches that of the tycoon and religious leader's brother, and further tests are now underway.
A police officer said: "We carried out a DNA test after finding a dead body in Suncheon, and the results fairly matched that of Yoo's brother. We need to look more closely into this, but the body is believed to be Yoo's."
Yoo Byung-eun was the head of the family which owns the Chonghaejin Marine Co, the ferry company which owned the Sewol ferry. He is also head of the Evangelical Baptist Church, believed to operate as a cult, which has thousands of members.
Police raided the church compound in Anseong, which covers an area the size of about 30 soccer fields and includes ranches, fields, a fish farm and an auditorium that can house up to 5,000 people.
Most of the students who died attended Danwon high school near Seoul. The school's 52-year-old deputy headmaster, Kang Min-gyu, who witnessed the tragedy, was so stricken with remorse that he later hanged himself.
There was widespread anger over the response of rescuers following the tragedy, and the captain and three crew members have been charged with homicide.
South Korea's President Park Geun-hye said she took responsibility for the tragedy, saying. "As the president responsible for the lives and safety of South Koreans, I offer my sincere apology for all the suffering inflicted upon the people. The ultimate responsibility for the poor response to this accident lies with me."