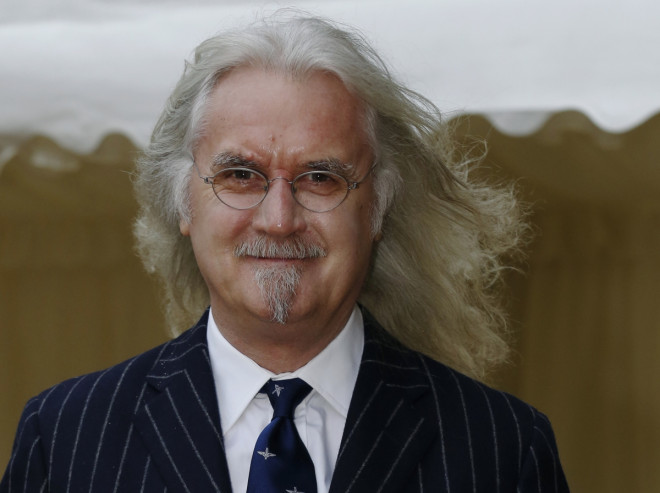 Comedian Billy Connolly is to make a documentary series about death for ITV.
As he travels the world gaining insight into various attitudes, customs and belief systems relating to death the scot will also talk candidly about his own death, and how we would like to go.
The 71-year-old will also talk about being diagnosed with Parkinson's disease last year, his battle with prostate cancer and the loss of his father.
Billy Connolly being Billy Connolly however, he is sure to bring a dark sense of humour to the series which has the working title Billy Connolly's Big Send Off.
ITV's Director of Factual Richard Klein said: "Death comes to us all, that much we know. And yet still it can come as a shock, to realise that. In this series Billy, sometimes playfully, sometimes profoundly, but always humorously, explores the world of traditions, attitudes, funerals and headstones that one way and another we will all have to deal at some point in our lives."
Travelling to the United States, Connolly will explore the "eye-openly commercial aspect of death" at a funeral director convention in Texas, before travelling to a pet cemetery in San Francisco and a drive-thru funeral parlour in Los Angeles.
"Billy Connolly's a big fan of life," says ITV's Controller of Factual Jo Clinton-Davis, "He's effervescent, energised and inspired by it, but he's also genuinely fascinated by the way we as humans treat death, a subject that is quite literally the ultimate universal experience yet so often avoided."