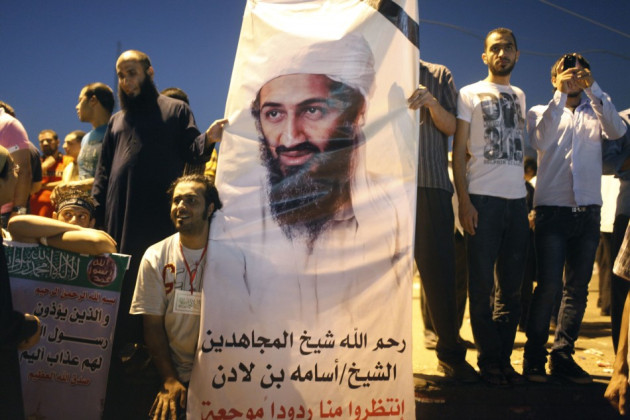 A Michigan gem dealer who claims he tipped off the FBI about the location of Osama bin Laden's secret compound in Pakistan is seeking a $25m (£15.6m) reward.
Tom Lee says that in 2003 a Pakistani intelligence agent told him bin Laden was hiding in Peshawar, Pakistan - and not Afghanistan.
The gem dealer says a letter was sent by his lawyers to FBI director James Comey. Lee says he met up with a US customs dealer and an FBI agent, who wrote a report of the interview.
In the letter, Lee asked for the $25m reward offered by the US State Department's Rewards for Justice Program for the "capture and conviction" of bin Laden.
"Mr Lee precisely identified the whereabouts of the most notorious terrorist of our era," said the letter.
"Once Mr Lee learned that U.S. forces had killed Osama bin Laden in the precise location he had identified...in 2003, (he) made numerous attempts to contact the Grand Rapids FBI field office in order to claim his reward.
"Unfortunately, all of Mr Lee's communications to that office have gone unanswered to date, as has his electronic submission to the FBI via its website."
Bin Laden was killed in May 2011 during a raid by US Special Forces on a heavily fortified compound in Abbottabad.
Lee told The Grand Rapids Press that he did not understand why the government waited to act for eight years.
"It disturbs me, and it should disturb every American, that I told them exactly where bin Laden was in 2003, and they let him live another eight years," he said in the email.
Lee, who became Lord of Stanbury Manor in England in 1997 after purchasing the title, claims to have provided the FBI with intelligence before, and said the lack of action surprised him.
"For 20 years I was used to the government acting immediately on my intelligence," he said.
After the 2011 raid, several US officials were quoted in the press as saying that the reward would not be paid because the compound was located through electronic intelligence pieced together by field operatives, not an informant.
Lee's account varies from other published reports that the bin Laden compound may not have even been constructed until 2005. Some news agencies quoted US officials as saying it was believed bin Laden did not move to the complex until early 2006.
Watch video of The Man Who Killed Osama bin Laden