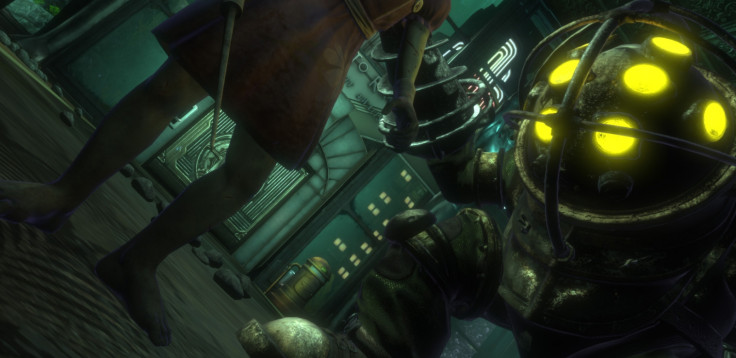 2K Games has officially announced BioShock: The Collection on PS4, Xbox One and PC for release on 13 September in the US, 15 September in Australia and 16 September internationally. The compilation will include BioShock, BioShock 2, BioShock Infinite and each biit of single-player DLC, all remastered in 1080p, 60fps for modern hardware.
Official word of the collection's existence comes after a ratings boards in Brazil and the US leaked its existence in April and 2K's own website leaked it in June. The collection would be the first major release bearing the series' name since 2013's Infinite, and the first since Irrational Games (who created the series) was shut down and creator Ken Levine departed to develop a new project.
A director's commentary from Ken Levine and Shawn Robertson is also included with the original game. The multiplayer element of BioShock 2 has not made the transition to the remasters however. A press release detailed what to expect.
In May 2015, following Irrational's closure, CEO of Take Two Interactive Stauss Zelnick spoke at the Technology, Media and Telecom Conference and reaffirmed the series' importance to the company that owns the IP, heavily implying that the series would continue.
"It's a really important intellectual property for the company," Zelnick said. "And while I don't have any announcements to make, yes, it's a really important franchise for us."
Irrational developed the original BioShock and Infinite, while the underrated BioShock 2 was developed primarily by 2K Marin. The beloved series hasn't yet lived up to that unforgettable original, with Infinite – as good as it is – disappointing some for not meeting the hype and the ambitions of its developers.
For all the latest video game news follow us on Twitter @IBTGamesUK.