Two men have died in Shanghai after contracting a strain of avian influenza that has never previously been transmitted to humans.
The men, aged 87 and 27, fell ill late last month and died in Shanghai in early March, according to the Xinhua news agency.
The strain of bird flu virus was identified as H7N9, which had not been transmitted to humans before, said the Chinese news agency.
There are no known vaccines against the H7N9 virus.
However, the strain does not seem highly contagious because no health abnormalities were detected among 88 of the victims' close contacts.
Another woman in nearby Anhui province also contracted the virus, in early March, and is in a critical condition.
All three cases showed symptoms of fever and coughs that later developed into pneumonia. It is unclear how the three were infected.
China is considered one of the nations most at risk from bird flu because it has the world's biggest poultry population and many chickens in rural areas are kept close to humans.
The most common strain of bird flu, H5N1, found mainly in south-east Asia, is highly contagious among birds and can spread to humans.
Tens of millions of birds have been culled to stop the spread, which has been brought under control by animal vaccination programmes.
The World Health Organisation says there have been 566 confirmed human cases of H5N1 since 2003, and 322 deaths.
Governments and drug companies around the world are spending millions of pounds developing vaccines to prevent a global pandemic.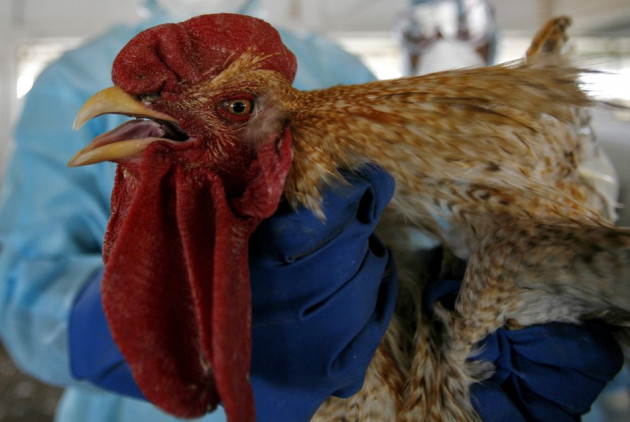 However, regulators have delayed approval of an H5N1 bird flu vaccine from GlaxoSmithKline (GSK).
A spokesman for Britain's biggest drug-maker said the delay was unrelated to recent controversy over links between a similar GSK flu vaccine and narcolepsy.
Instead, the U.S. Food and Drug Administration (FDA) decided it needed more time to assess the product "due to an administrative matter that has recently been rectified", GSK said in a statement to Reuters.
"GSK and the FDA are actively working together to complete the review in a timely manner," it added.
There is growing evidence of a link between GSK's earlier H1N1 flu vaccine, Pandemrix, and an increase in narcolepsy among children who received it in Europe.