Birdman review: A film of soaring ambition and success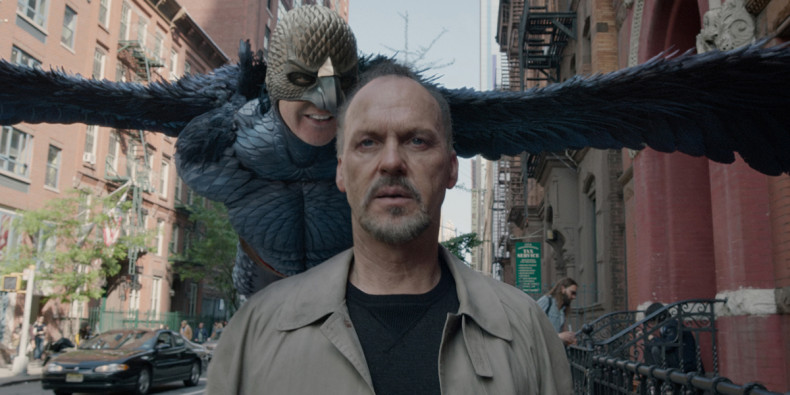 Birdman

Director: Alejandro Iñárritu
Stars: Michael Keaton, Edward Norton, Emma Stone
Rated: 15
Alejandro Iñárritu's Birdman is a biting satire of Hollywood and the fame game, presented as – of all things – a classic farce. Riggan Thomson (Michael Keaton) is attempting to revitalise his career by staging a Broadway show he has written, directed and will star in, but everything that can go wrong does go wrong.
He has made the move to free himself of the stigma of once playing a superhero – Birdman – in a hugely successful blockbuster trilogy, and thinks an adaptation of Raymond Carver's short story What We Talk About When We Talk About Love will raise his status as a serious talent.
In one scene Riggan is confronted by his ex-wife (Amy Ryan), who snipes that he doesn't know the difference between admiration and love, a misunderstanding that plays out in the minds of each of the production's actors (as in the actors being played by real actors).
The best of the supporting cast is Edward Norton's Mike Shiner, a method actor and constant irritant who is simultaneously the best thing about Riggan's play and the person most likely to bring it all crashing down. That's showbusiness.
Norton is especially fantastic, but everyone in the film's supporting cast is brilliant – from Emma Stone as Riggan's daughter Sam to Naomi Watts as Broadway debutant Lesley and Zach Galifianakis as Riggan's lawyer Jake.
It's Michael Keaton who carries the film however, in tandem with Iñárritu's breathtaking direction. For the vast majority of the film's run time, the story unfolds in what appears to be (but obviously isn't) a single maintained tracking shot – moving from set to set and even day to day as Riggan's play moves through previews toward its opening night.
One criticism of the film is that there are one or two too many instances of a shot moving through a doorway and very obviously cutting to black halfway through. That's it though, the only criticism I can think of and one of little worth anyway. The sheer audacity of the directing ambition cancels that out with ease.
Keaton, an actor playing an actor with obvious connotations of his own Batman-boosted career, is always the focus though. Where Riggan struggles and stumbles his way toward potential success however, Keaton gets there with a towering performance of depth.
Birdman is also an incredibly funny film, funnier even than most comedies out there. It is flat-out hysterical at times and like few other Oscar-contenders in history. Should it win the Best Picture Oscar next year (and it would be my current front-runner) it could easily be interpreted as the first comedy to ever do so.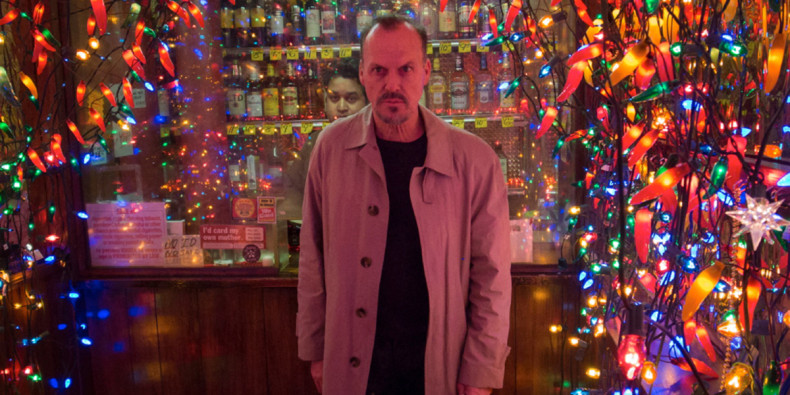 For all the laughs however, there's also great weight as the expectation and pressure Riggan piles onto himself begins breaking him down. The illusion of a sustained take offers a great pace and documentary style that makes Riggan's character seem that little bit more real than he would have been in a film directed with textbook techniques.
The ease with which Iñárritu blends comedy and tragedy is elegant and smooth, and the power with which he drives the film never ruins that flow. To view Birdman through the lens of prospective awards season success might seem ironic given its characters' wants and needs, but success for a film this remarkable is unavoidable.
Birdman (or The Unexpected Virtue of Ignorance) is a film about the beautiful, chaotic nature of making art, and it could not be a better example of both those qualities. Beautiful chaos.