Former big-screen Batman Michael Keaton has admitted that he has "zero interest" in films featuring the Dark Knight, admitting that he's never seen any of them all the way through.
Keaton made the comments in an interview with Entertainment Weekly promoting his new film, awards season contender Birdman, in which he plays a washed-up actor trying to break loose of the superhero part he played early in his career.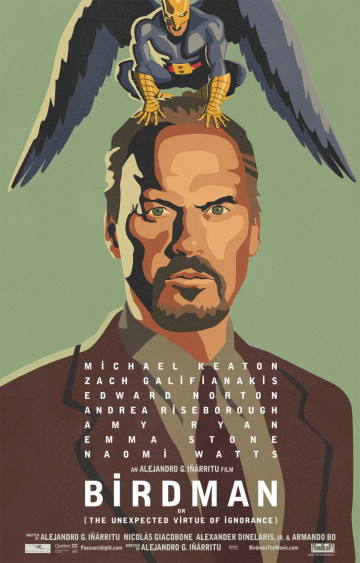 "Chris Nolan is great," he said, "but I've never seen any of the Batman movies all the way through. I know they're good. I just have zero interest in those kinds of movies.
"I mean, people are asking me, 'Is Ben Affleck going to be any good?' And my attitude is, first of all, why would you ask me?' Second, he's probably going to be very good, and third, frankly, it's all set up now so that you're weirdly kind of safe. Once you get in those suits, they really know what to do with you. It was hard then; it ain't that hard now."
The similarities between Keaton and his character Riggan Thomas in Alejandro González Iñárritu's Birdman are clear, but the actor says he didn't need to delve into his past to play the character. "The truth is that I was playing a person, just a person, and I was both as connected to Riggan and as disconnected from him as you can possibly be."
Birdman has been lavished with praise since it debuted at the Venice Film Festival earlier this year and gets its wide US release next week. Many believe it will be a big awards-contender next year.
The film isn't released in the UK until 2 January 2015. You can watch a trailer below...