West Midlands Police is set to arrest two schoolgirls after a video of girls on their knees begging for forgiveness near a busy road in Northfield went viral on Facebook.
The bullies are seen wrestling one of the helpless victims – both of whom are aged 14 – to the ground before punching and kicking her.
She is struck with a handbag that is then tossed into the middle of a busy road after its contents had been emptied on to the pavement.
The girl is eventually ordered to get on her knees and apologise. Laughter can be heard throughout the pair's ordeal, which lasted at least three minutes and ended with them recovering their handbags from the middle of the road and walking away.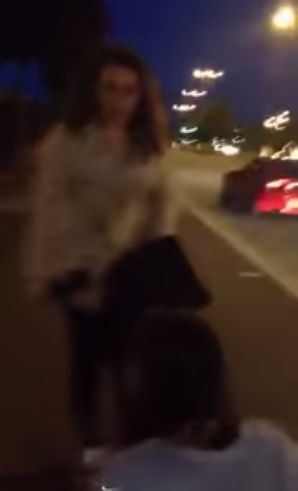 The attack, which is believed to have happened on Saturday night (11 July) in Hilary Grove, was circulated on Facebook and has been viewed more than six million times.
Detectives have already spoken to two members of the group involved – including a boy who filmed the incident – and plans are in place to arrest the two female offenders.
Inspector John Askew, from Birmingham South Police, said on Tuesday: "The response from members of the public, clearly disgusted by what they've seen online, has been overwhelming and we've had lots of people getting in touch to provide names of those responsible.
"We have identified the two main suspects and plans are in place for one of the girls, a 16-year-old, to attend a police station for questioning later today. We understand the other main suspect is out of the country on holiday but we will speak to her upon her return.
"I would like to reassure everyone this is being treated very seriously and that the enquiry is progressing...under no circumstances should anyone take matters into their own hands as this could leave them liable to prosecution themselves."
DS Dean Gordon, of Birmingham Police, added: "The violence shown against these two girls is completely unacceptable...we will not tolerate this kind of bullying and those involved will be brought to justice."