Birmingham Bus Stabbing: Phillip Simelane Admits Manslaughter of Christina Edkins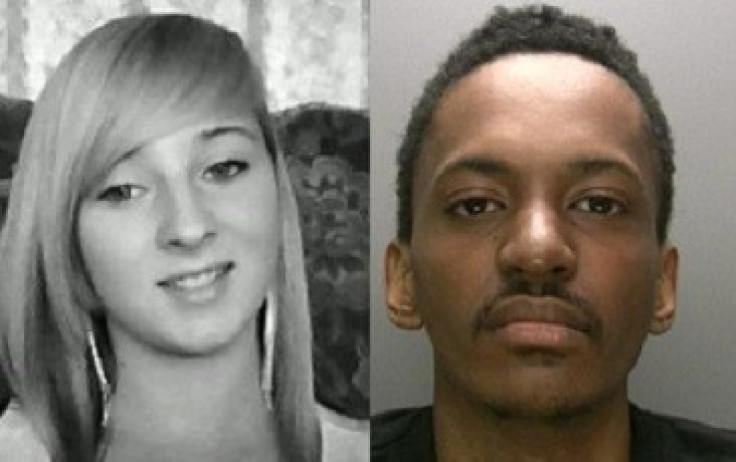 A man with mental health problems has pleaded guilty to manslaughter after he stabbed a teenage girl on a bus in Birmingham in a random attack.
Phillip Simelane, 23, from Walsall, pleaded guilty to manslaughter with diminished responsibility at Birmingham Crown Court. He stabbed 16-year-old Christina Edkins as she travelled on a bus to her school in Halesowen in March.
Christina died from a single knife wound to the chest in the morning rush-hour stabbing in Five Ways in the centre of Birmingham.
Simelane has ben sentenced indefinitely under Mental Health Act.
Her parents, Jason and Kathleen Edkins, described her as a "bubbly, beautiful and intelligent" teenager.
Simelane was arrested four hours after the attack following a manhunt across the centre of Birmingham. After his arrest, he was held at a secure unit for mental health assessment. He was previously deemed mentally unfit to enter a plea at court.
Questions have been asked why Simelane was not supervised following his release from prison - despite warnings over his mental health.
In 2012, he served 101 days in jail for pointing a knife at his mother's stomach and threatening to stab her. He also punched a police officer when he was being arrested.
Just seven days after he was realised, he was sent back to prison for possession of cocaine and interfering with a vehicle. He was released on in December 2012.
However, according to police, because both crimes were considered minor offences there was no policy adopted to monitor him, despite prison authorities placing a "marker" on his file, which flagged up potential mental health issues. Concerns were expressed about suicide, self-harming, violence and possession of weapons.
Police said that Simelane may have suffered mental problems from the age of 13, but was only diagnosed as having paranoid schizophrenia following Christina's death.
Her great uncle, Chris Melia, asked why Simelane was not supervised as suggested when he was released.
He said: "As we understand it, it had been said by some mental health experts that he should receive some support and help or monitoring when back in the community and it just didn't happen.
"He was released with no fixed abode and in less than three months he killed an innocent young girl in the prime of her life."
Supt Richard Baker said there were a "number of reviews" under way to determine what could have been done to stop Simelane carrying out the attack.
"There doesn't appear to be any care plan since his release from prison in December 2012," he said.
"There's an independent review being conducted by all agencies who had contact with Phillip Simelane during that period, not just police but probation, prison, and Birmingham and Solihull mental health team. [They] will also conduct independent reviews to understand exactly what support Simelane had in place."
"Today's conviction gives them some answers but, like many of us, we will never truly know why on that day Simelane took the course he did," Baker added.
"The loss of a child is the worst thing that can ever happen, made even more grievous be such a senseless crime as this," the family said after sentencing.
© Copyright IBTimes 2023. All rights reserved.