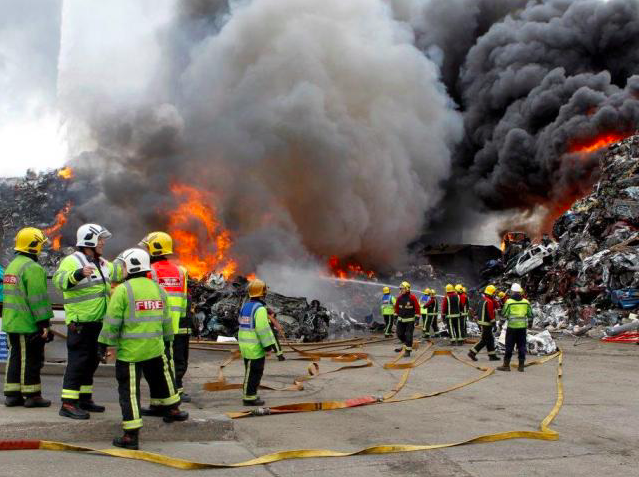 A huge blaze at a Birmingham recycling centre could leave up to 60,000 homes without power as firefighters continue to tackle the inferno. The West Midlands Fire Service requested that an electricity pylon be switched off for safety.
More than 100 firefighters and 17 fire trucks have been involved in efforts to control the blaze, which broke out on Clarel Avenue on 29 March. Emergency services were alerted to the incident at 2.00pm GMT.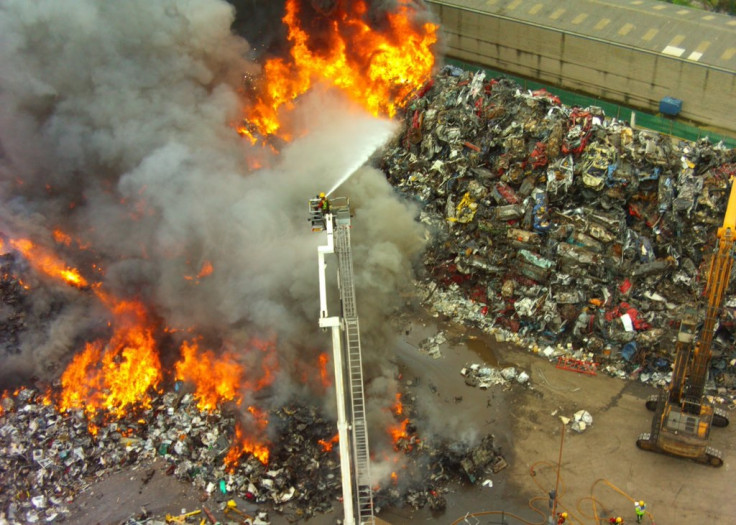 Up to 800 tonnes of metal and plastic is on fire in the Saltley area, located around 1.2 miles from the centre. The two large piles of recycling are "around 10 metres in height."
Power cables are dangerously close to the fire. "Our main concerns at the moment are the fires directly under electricity cables and a pylon," Northfield fire station commander Neil Johnson told the Birmingham Mail.
"We have national grid here looking at maybe having to isolate the electric supply which would affect up to 60,000 homes in the local area," Johnson added. National Grid has also deployed staff to the area over concerns about a gas main located next to a nearby canal.
Local residents have been advised to keep their windows and doors shut. The extent of the blaze means that crews could remain at the scene over the coming days.
The fire in the Saltley area of Birmingham was visible from miles away as thick black smoke billowed into the sky.