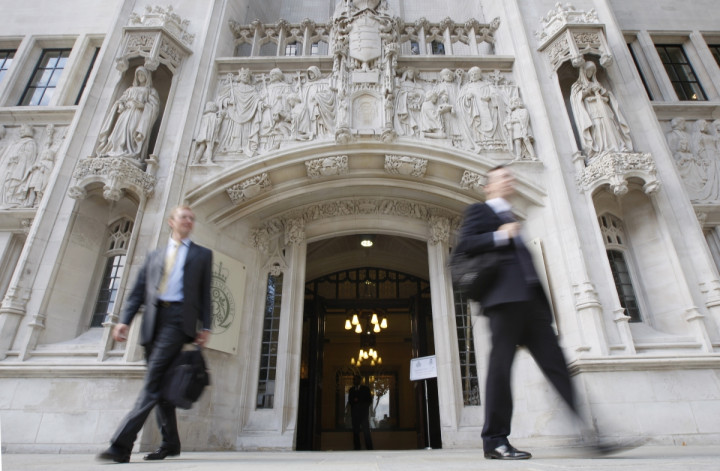 The two Birmingham men who were banned from approaching females under the age of 18 as part of an "innovative" step to protect children from exploitation have been named.
The names of Mohammed Anjam, 31, and Omar Ahmed, 27, can be revealed after a High Court judge ruled they should be identified following criticisms anonymity could impede the justice process.
The pair were given the long-term order which banned them from speaking to girls under the age of 18 unless they are personally associated with them following concerns raised by Birmingham City Council and West Midlands Police over a vulnerable 17-year-old girl.
Anjam and Ahmed were found with the teenager in a car in October. They were arrested after they dropped the girl off at around 3:00am and sped away when they saw the police were following them.
Officers then found a half empty bottle of vodka and the girl's phone number on one of the men's mobiles inside the car.
Mr Justice Keehan originally withheld the names of Anjam and Ahmed as officers wanted to assess "likely community reaction" from groups such as the EDL if they were to be revealed.
Birmingham City Council said there are also others who police have discovered to be "inappropriately" in the company of the girl.
Lawyers said as there was not enough evidence to secure a conviction, they applied for a civil court injunction on a balance of probabilities basis.
Lorna Meyer QC, representing Birmingham City Council, said: "[We] have taken this innovative legal step with the support of West Midlands Police to help remedy that situation and to protect vulnerable persons where they are frightened or lack understanding of what is happening to them."
The move to ban the men from approaching girls under the age of 18 in the absence of criminal proceedings was backed by children's charity NSPCC.
"We absolutely support this move as its ultimate aim is to protect young girls who are potential sexual abuse victims," said Jon Brown, head of the NSPCC's programmes tackling sexual abuse.
"This is a serious child protection issue as several recent grooming cases have graphically shown and the authorities must use every weapon in their armoury to stamp it out."