Birmingham pub bombings: Coroner to rule on fresh inquests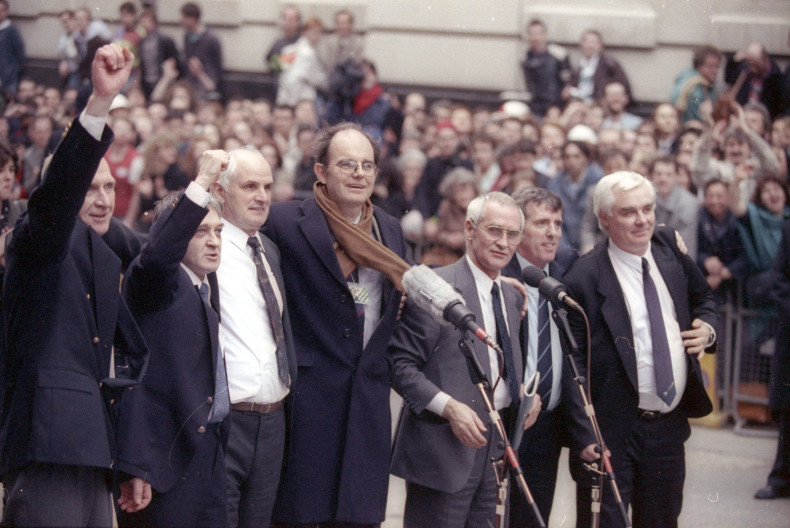 A coroner is set to decide on 1 June whether to re-start inquests for those killed in the Birmingham pub bombings. The twin bombings happened more than 40 years ago, killing 21 people and injuring 182 others.
In 1975, six men, known as the Birmingham Six, were convicted and charged in connection with the blasts. However, in 1991 they were freed by the Court of Appeal as they were mistakenly convicted.
The Irish Republican Army (IRA) was thought to behind the bombings, although accountability has never been officially claimed.
After years of campaigning, relatives of the victims now want the case to be re-opened. They want a fresh examination into the tragedy that unfolded on the night of 21 November 1974, when two bombs exploded in the Mulberry Bush and the Tavern in Birmingham within a span of ten minutes.
The relatives of the victims have produced an application requesting the coroner to re-open the trial.
Louise Hunt, the senior coroner for Birmingham and Solihull, will decide on whether to reopen fresh inquests for the victims of the twin blasts.
Julie Hambleton, who lost her 18-year-old sister in the blast and the leader of the Justice4the21 campaign that has campaigned for new inquests, said she is "cautiously optimistic," as reported in iNews, adding: "The inquest is highly significant because when anyone who is killed in suspicious circumstances in this country, the family of the deceased is given the right to have an inquest. But we were never given that opportunity. All we want is the opportunity to have an inquest.
"We will never have closure because we will never have Maxine back and the other families will never have their loved ones back, but what we do want is truth, justice and accountability and the only way to enable us to start to get to get to those three things is for us to have an inquest.
"They are not here to fight for justice that they have ever had. The inquest could open doors. Maxine was my sister. Until the day I die, I will fight for her. We all will. All we want is truth, justice and accountability for our loved ones who are not here to fight for it themselves."