A series of bomb attacks in and around the Iraqi capital Baghdad on Sunday and Monday (29 and 30 May) has left more than a dozen dead and several others injured. The attacks followed an announcement made by Iraqi commanders that their forces have entered Fallujah – a city located about 40 miles west of Baghdad – marking a major victory for the Iraqi forces in their fight against Islamic State (Isis) militants.
Fallujah is reportedly one of the last major IS (Daesh) strongholds in Iraq.
At least nine people were killed and 17 injured when a car bomb exploded at a market in northeast Baghdad on Monday, Press TV reported, adding that there were two cars loaded with explosives that were to target a police station. However, security forces foiled one of the attacks.
Another incident was reported in a northern Baghdad neighbourhood where a car bomb killed five people and wounded about 15 others.
The third explosion of the day occurred when a motorcycle was blown up with explosives in Baghdad's Sadr City. Casualties from this attack were yet to be determined.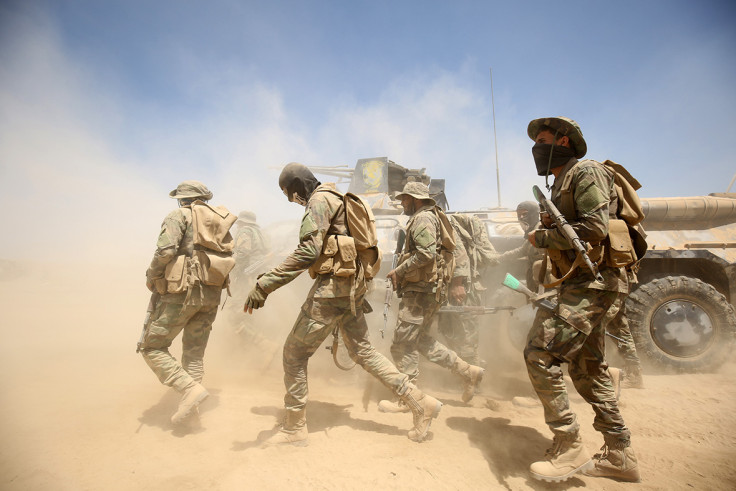 Meanwhile, IraqiNews quoted a source from the police as saying that a blast that occurred in a place northeast of Baghdad on Sunday had left one dead and eight others injured. The bomb exploded "near a popular cafe in the area of al-Sha'ab, northeast of Baghdad, resulting in the death of one person and wounding eight others", the report said.
"A security force rushed to the area of the incident and transferred the injured to a nearby hospital for medical treatment and the dead body to the forensic medicine authority, while imposed a security cordon around the area and prevented approaching it," a statement read.