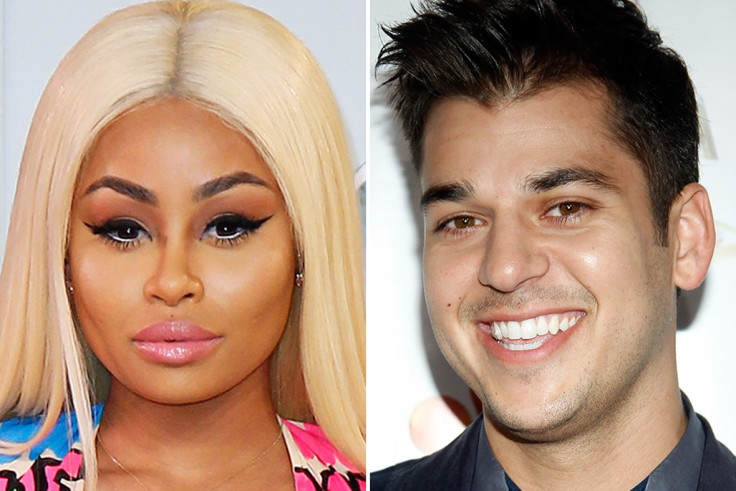 Seems like TV personality Rob Kardashian is swelling with love these days. The former Keeping Up With The Kardashian star proposed to his girlfriend Blac Chyna with a seven carat diamond engagement ring a couple of weeks ago. And now, the younger brother of Kim, Kourtney and Khloe Kardashian has gone over the top by showering his lady love with an expensive gift – a brand new Huracan Lamborghini that costs a whopping $200,000.
Within hours of gifting his fiancé the luxurious custom painted purple Lamborghini, Rob sparked another row of speculation on the internet regarding his relationship with Chyna. The 29-year-old took to Instagram to celebrate the special day and posted an adorable picture of his fiancée and captioned it: "My Beautiful Wife." No wonder fans went into a frenzy following the extravagant gift and the adorable "wife" reference.
Some even thought that the two eloped and secretly got married – not an unimaginable situation considering the couple is just back from their trip to New York.
While the Kardashian-Chyna story unfolds further, Rob seems to have rubbed his sisters – Khloe Kardashian and Kylie Jenner – the wrong way. Koko and Kye are apparently disgusted with their brother's unwise choices, especially with him splurging on the 27-year-old stripper-turned-model.
"Khloe and Kylie are both so disgusted by this [Rob's gesture], they think Rob is getting totally played," a source told Hollywood Life. The sisters see this as a copycat act and Chyna's way of getting back at Kylie [they both dated Tyga]. However, they are more worried about her bleak past.
"They know Blac Chyna used to be a stripper and they feel like she's running a stripper game on Rob," the source added.