Blac Chyna is dragging the entire Kardashian family to the court, including her baby daddy Rob. The reality star filed a lawsuit against TV's popular reality clan on Tuesday (17 October) and alleged that she suffered "significant damages" since Rob shared her nude photos on social media on 5 July.
In legal documents, as mentioned by People magazine, Chyna has claimed that her ex-fiance and his "powerful, vindictive family" has been responsible for damaging her TV career and for axing the second season of her E! series Rob and Chyna.
"Rob Kardashian is an abuser intent on destroying Angela White, the mother of his baby, who left him in 2016," the lawsuit stated.
"In revenge, the Kardashian-Jenner family became media predators, slut-shaming her on social media and killing her hit television show, which had already begun filming a second season."
From the father of her child, Rob, to all the other Keeping Up With The Kardashians stars – including momager Kris Jenner, Kourtney Kardashian, Kim Kardashian West, Khloé Kardashian, Kendall Jenner and Kylie Jenner – have been held accountable in the complaint.
"Rob Kardashian and his powerful, vindictive family have done enough damage to Ms. White's career and professional reputation, which she singlehandedly built from scratch—without the help of a famous last name," the website reported of the complaint.
Asides the allegations of damaging her professional reputation, Chyna's lawsuit also accuse the Arthur George Socks founder of an alleged battery. Stating an incident in April, the mother-of-two claimed that she was knocked to the ground by Rob when she tried to call her ex Tyga – with whom she shares five-year-old son King Cairo.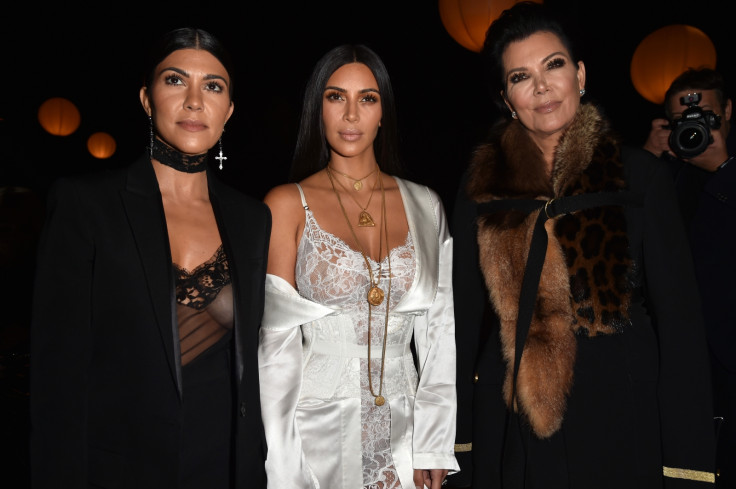 "Rob Kardashian lost all control and tore the hinges off of Ms. White's bedroom door... Ms. White then retreated to the bathroom, hid in the bathroom closet, and locked the door," the suit mentioned.
Along with the account of the alleged physical abuse, the complaint also makes note of Rob's expletive-ridden Instagram rant in July and Chyna's nude pictures that were shared online without her consent.
"Revenge porn is wrong and illegal. Domestic violence is wrong and illegal. We will aggressively prosecute this case until we get justice," attorney Lisa Bloom told Us Weekly on Tuesday referencing Chyna's court case.