Blac Chyna twerks for Rob Kardashian on Snapchat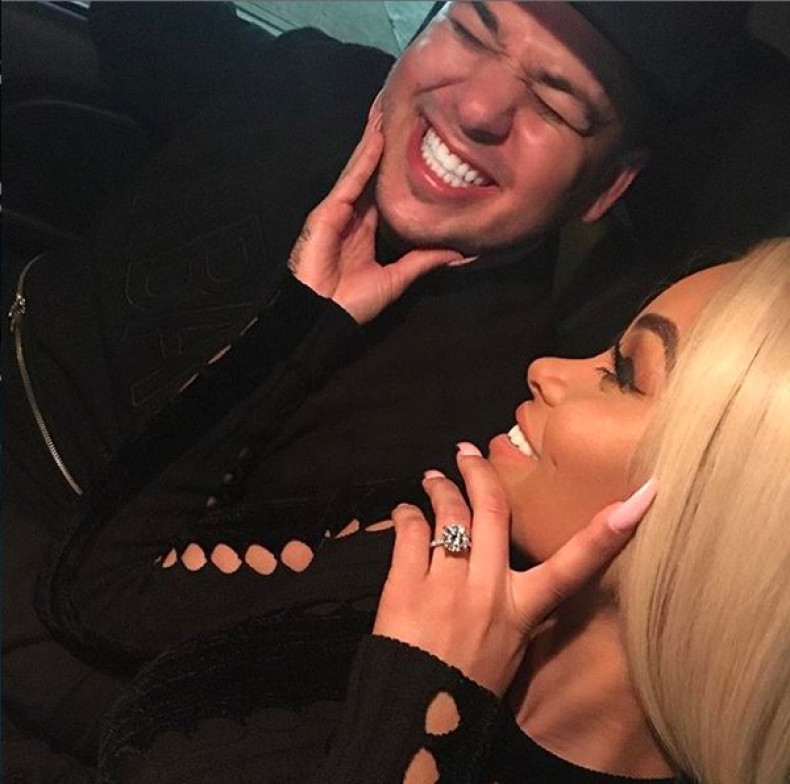 Blac Chyna reminded her fiance Rob Kardashian on how lucky he is by entertaining him with a steamy lap dance. Rob was evidently impressed as he posted the video on Snapchat while throwing wads of cash at her behind.
The newly engaged couple looked like they were having a fun night in together, showing the world the lively antics they get up to behind closed doors. On the clip, the former stripper, who is also Rob's fitness trainer, giggles as she twerks her famous derriere.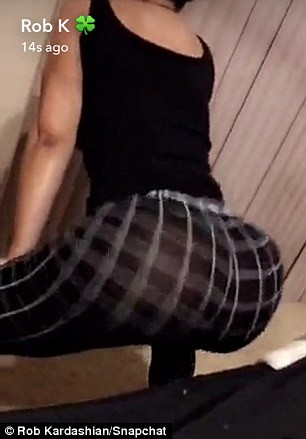 Blac Chyna did a little twerking Friday night and a delighted Rob Kardashian threw wads of cash at her famous derriere as he filmed the entertaining moment for Snapchat
The pleased Rob Kardashian filmed the entertaining moment on Snapchat for the whole world to see. The couple announced their engagement on Tuesday, after three months of dating.
Even though there are claims that Rob Kardashian's family are not happy with their relationship, the pair have shown that they are only getting stronger. Blac is the former fiancée of rapper Tyga, who is now dating Rob's half-sister Kylie Jenner. Tyga and Blac have a three-year-old son together, so it is a little complicated.
The Kardashian clan have still not congratulated Rob and Blac on their engagement, however there's no news yet of when Rob and Blac plan to tie the knot.
Kim's husband Kanye West said that he wishes the couple all the best when he was challenged about the engagement after landing in Los Angeles on Friday.
When asked if he would be attending the wedding, the rapper said: 'You know what? I haven't been invited.'
Well, it has only been a week Kanye!