In this week's A-List Insider: Blac Chyna and Rob Kardashian get engaged, Janet Jackson postpones her tour and Tisha Campbell-Martin and her husband file for bankruptcy.
Black Chyna and Rob Kardashian to tie the knot
Fans said it wouldn't happen, the Kardashians prayed it would never happen, but it has happened – Blac Chyna and Rob Kardashian are officially engaged.
The former recluse popped the question with a massive seven-carat diamond ring. Chyna's friend Amber Rose was the first to confirm the news with a post in Instagram which read: "Congratulations to my Family @blacchyna and @robkardashian!!! Pease don't let nothing or no one tear u guys apart!"
Rob is Kylie Jenner's brother and Kylie is now dating Blac Chyna's former fiancé Tyga. Although the Kardashians are yet to comment, Tyga said he was happy that she was happy.
Janet Jackson pushes back tour
Over in the world of music, there is good news and bad news for Janet Jackson fans. The singer and Michael Jackson's sister has announced that she will be postponing the second leg of her Unbreakable world tour indefinitely.
But It's all for a good reason. Doctors have told the 49-year-old star to rest up because she and husband Wissam Al Mana are planning a family. It has not yet been made clear whether the singer is already with child or that they are simply trying.
Tisha and Duane Cambell-Martin file for bankruptcy
Tisha Campbell and her husband Duane Martin are the latest stars to file for bankruptcy. The couple recently admitted that they are having money problems and are said to be drowning in $15m (£11m, €13m) debt.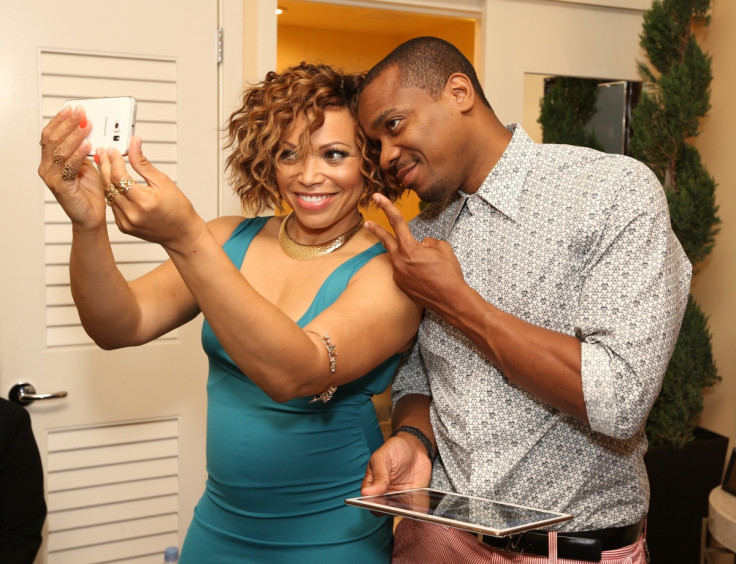 According to legal papers they only have $313,000 in assets between them and Campbell only earns $8,000 a month. How did it happen you ask? Well their liabilities include $113,000 in student loans, $117000 for three cars and $39000 to American Express.
Campbell is best known for playing Gina in 1990s sitcom Martin, alongside Martin Lawrence while you may remember her husband from the 1992 film White Men Can't Jump.