The much-beloved (or hated) tradition of Black Friday has made its way across the pond and this year, Black Friday and Cyber Monday are expected to see their biggest sales yet in the UK, including UK retailer John Lewis.
Black Friday is a traditional shopping bargain day that originated in the US, taking place over the Thanksgiving weekend. Americans are used to this holiday and even have set survival plans for how they can get to high street shops and supermarkets, grabbing items before other consumers.
In December 2014, John Lewis announced that it had broken its all-time sales record over the Black Friday period, selling a tablet every second and a TV every minute to gain £179m ($270m) of sales.
John Lewis' Black Friday landing page is now live and there are a host of offers available. In addition, the retailer says that it intends to match all offers its high street competitors put up on the day, so it's a good idea to compare prices across several retailers for the same product.
Here are the Black Friday offers that are now live and in stock:
---
Tablets
---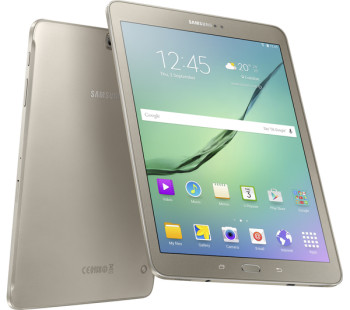 Samsung Galaxy Tab S2, Quad-core Exynos, Android, 9.7", Wi-Fi, 32GB,Gold/Black/White – £299 (previously £399)
Samsung Galaxy Tab S2, Quad-core Exynos, Android, 8", Wi-Fi, 32GB,Black – £219 (previously £319)
LG G Pad 8.0 Tablet, Qualcomm Snapdragon, Android, 8.0", Wi-Fi, 16GB, Black – £69.95 (previously £149.95)
Samsung Galaxy Tab 4 7.0 Tablet, Quad-core Marvell PXA, Android, 7", Wi-Fi, 8GB, White
– £99 (previously £129)
New Amazon Fire Kids Edition 7 Tablet, Quad-core, Fire OS, 7", Wi-Fi, 8GB, Black & Blue
– £69.95 (previously £99.95)
---
Consoles
---
Microsoft Xbox One Console, 500GB, with FIFA 16 – £249.95 (previously £299.95)
Sony PlayStation 4 Console, 500GB, Uncharted: The Nathan Drake Collection – £249.95 (previously £289.95)
Microsoft Xbox One Console (without Kinect), 1TB – £269.95 (previously £339.95)
Sony PlayStation 4 Console, 1TB, Star Wars Battlefront With Free Until Dawn – £329.95
Sony PlayStation 4 Console, 500GB, Call of Duty Black Ops 3 with Free Until Dawn – £289.95
---
Smartwatches and Fitness Trackers
---
Withings Pulse Ox Wireless Activity, Sleep and Health Tracker, Black – £52.46 (25% savings)
Withings Activité Activity & Sleep Tracking Swiss Made Watch, Silver with Brown Strap – £240 (25% savings)
---
Laptops
---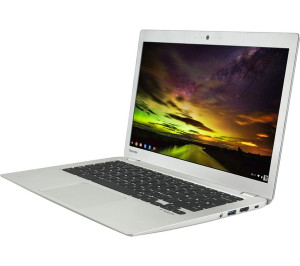 Toshiba CB30-B-104 Chromebook, Intel Celeron, 4GB RAM, 16GB SSD, 13.3", Full HD, Silver – £219.95 (previously £269.95)
Lenovo Z50 Laptop, AMD A10, 8GB RAM, 1TB, 15.6", Black – £329.95 (previously £429.95)
Lenovo Yoga 500 Convertible Laptop, Intel Core i3, 4GB RAM, 1TB, 14",White – £349.95 (previously £449.95)
HP Envy x360 15-u252na Convertible Laptop, Intel Core i5, 8GB RAM, 1TB, 15.6" Touch Screen, Silver – £499.95 (previously £649.95)
---
HDTVs
---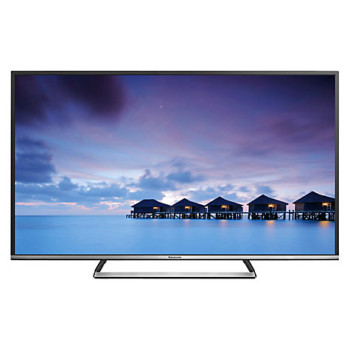 Sony Bravia KDL40R453CBU LED HD 1080p TV, 40" with Freeview HD – £279
LG 43LF630V LED HD 1080p Smart TV, 43" with Freeview HD and Built-In Wi-Fi – £369.95 (previously £429.95)
LG 49LF630V LED HD 1080p Smart TV, 49" with Freeview HD and Built-In Wi-Fi – £449 (previously £499)
Panasonic Viera 50CS520B LED HD 1080p Smart TV, 50" with Freetime, Freeview HD and Built-In Wi-Fi – £479 (previously £519)
Sony Bravia KDL43W80 LED HD 1080p 3D Android TV, 43" with Freeview HD and Built-In Wi-Fi, Black – £449 (previously £499)
---
4K TVs
---
Samsung UE40JU6000 LED 4K Ultra-HD Smart TV, 40" with Freeview HD and Built-In Wi-Fi – £379 (previously £499)
Sony Bravia KD43X83 LED 4K Ultra-HD Android TV, 43" with Freeview HD, Youview & Built-In Wi-Fi, Black – £574 (previously £639)
---
Headphones
---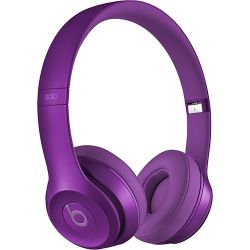 Beats by Dr. Dre Solo 2 HD High Definition On-Ear Headphones with Mic/Remote, Imperial Violet/Blue/Red – £135.96 (20% discount)
B&O PLAY by Bang & Olufsen Beoplay H2 On-Ear Headphones with Mic/Remote, Feldspar Green – £129 (previously £169)
Bose® QuietComfort® Noise Cancelling® QC20 Acoustic In-Ear Headphones for Android, Blackberry and Windows – £149.95 (previously £259.95)
Sennheiser URBANITE XL Wireless On-Ear Headphones with Mic/remote – £179.95 (previously £249.95)