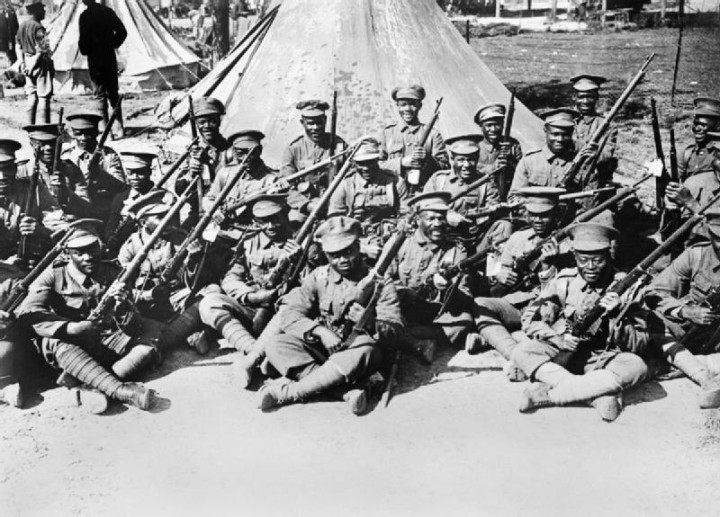 Black History Month takes place in October and there are numerous events planned across the UK.
The theme for this year's event celebrates the men and women who have made a positive contribution to black history, with a focus on the 100th anniversary of WWI and the 20th anniversary of the Black Police Officers association.
Sending messages of support, both David Cameron and Ed Miliband said they were "delighted" to support Black History Month, thanking those who had organised events and celebrations.
"This month is a great opportunity for us all to pay tribute to the tremendous contribution that generations of black and minority ethnic people have made to our country. And I think it's really important that we recognise the efforts and achievements of so many who have helped to make our country the vibrant, tolerant and diverse society that it is today," Cameron said.
Miliband added: "Black History Month both educates and reminds us and new generations about how our society has been shaped. We will remember the legacy of black history and the civil rights movement. We will remember the lives that were lost by those fighting for freedom and the messages of equality and freedom that have lived on throughout the years."
History
Black History Month was first held in the UK in 1987. It is widely thought the month was set up by Akyaaba Addai Sebbo, an analyst who worked with Ken Livingston at the Greater London Council as a co-ordinator of special projects.
The first event marked the contributions of black people through history, following which Addai drew up a plan to recognise their input into economic, cultural and political life in the UK.
Black History Month was set up in the US in 1926, where it is held in February to mark the birthdays of two influential figures – US president Abraham Lincoln and Frederick Douglas, a former slave who campaigned throughout his life for racial equality.
October was chosen for the UK as it is a time when children are at school, so helps to instil pride and identity into young people. It is also a month seen as a time of tolerance and reconciliation in African culture.
Facts
There are now roughly 5,000 events taking place for Black History Month across the UK every year.
As well as the US and UK, Black History Month is also celebrated in Canada.
There are 1.87 million people living in the UK who identify themselves as "Black British".
Black people have lived in Britain since at least the 12th century.
Populations increased dramatically in the 17th century, when people were seen as a unit of currency for slavery.
Slavery was made illegal in the UK in 1772 and was officially abolished in 1833.
During WWI, a separate black unit was formed within the British Army called the British West Indies Regiment.
Throughout the war, 15,204 black men had served in the British West Indies Regiment. Of these, 185 were killed in combat and 1,071 died of illnesses.
Black History Month is recognised by the UK government and is supported by many MPs across the country.
Events
There will be Black History Month events taking place across the UK throughout October. Highlights include an art exhibition in Birmingham's Drum called Freedom or Death: Dr Vanley Burke and The Scottsboro Boys, which opens in the Garrick Theatre on 4 October.