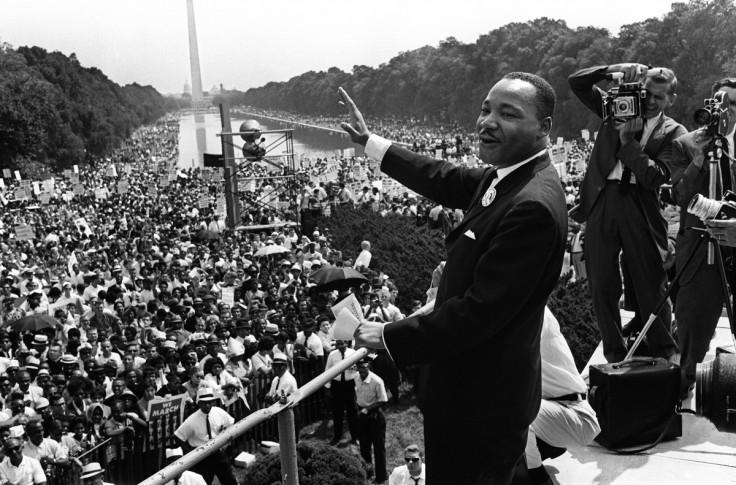 Black History Month 2016 begins from 1 February and will continue for a month in the US. The annual month-long celebration is held to honour historical accomplishments and contributions of black Americans towards the country.
The foundation of the African American History Month was laid down by Carter G Woodson, a prominent black American, with the Negro History Week in 1926. Woodson launched the Negro History Week in the 2nd week of February after he realised that black Americans were barely a part of national history, excluded and underrepresented in books and conversations.
"If a race has no history, it has no worthwhile tradition, it becomes a negligible factor in the thought of the world, and it stands in danger of being exterminated," Woodson once said, according to InterExchange.
"America's greatness is a testament to generations of courageous individuals who, in the face of uncomfortable truths, accepted that the work of perfecting our Nation is unending and strived to expand the reach of freedom to all. For too long, our most basic liberties had been denied to African Americans, and today, we pay tribute to countless good-hearted citizens — along the Underground Railroad, aboard a bus in Alabama, and all across our country — who stood up and sat in to help right the wrongs of our past and extend the promise of America to all our people," President Barack Obama wrote on 29 January proclaiming February to be Black History Month.
"We recognize these champions of justice and the sacrifices they made to bring us to this point, we honor the contributions of African-Americans since our country's beginning, and we recommit to reaching for a day when no person is judged by anything but the content of their character," Obama wrote.
Here is more information on the Black History Month:
1. The 2nd week of February was chosen to celebrate National History Week as it coincided with the birthdays of the 16th US president Abraham Lincoln and Frederick Douglass, a prominent American writer, social reformer and abolitionist.
2. In 1976, the Negro History Week was expanded to American History Month. President Gerald Ford was the first US president to formally recognise African American History Month.
3. According to Census Bureau data, there are more than 45 million (about 15% of the population) black Americans living in the US.
4. The current US Congress is the most diverse ever having forty-six black House and Senate members, according to the Pew Research Center.
5. Apart from the US, countries such as Canada and UK also celebrate the event. Canada celebrates the event in February, while UK celebrates in October.