New details on the roll-out schedule for BlackBerry's next iteration of mobile operating system, BlackBerry 10.2.1 has surfaced.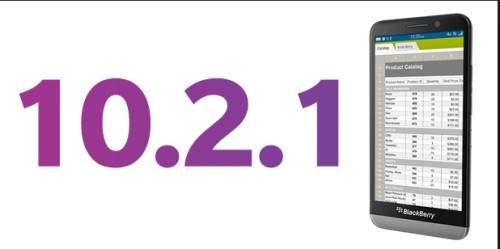 In October last year, the Canadian tech major had confirmed the availability of BlackBerry 10.2 for devices running on BlackBerry 10 such as BlackBerry Z10, BlackBerry Q10 and BlackBerry Q5.
The BlackBerry 10.2 update brings major improvements over the previous firmware and integrates a number of new features and hundreds of new refinements. This includes Priority Hub, BBM Video with Natural Sound, BlackBerry Keyboard and lockscreen notifications.
CrackBerry, referring to multiple sources, now claims that the BlackBerry 10.2.1 update will be released on 28 January in regions such as EMEA and APAC. While others are claiming that it will be a global roll-out.
Moreover, there are quite a number of evidence, which suggests that the BlackBerry 10.2.1 update is imminent. There is a BlackBerry developer event scheduled on 22 and 23 of this month in which the new feature of BlackBerry 10.2.1 will be shown off.
Earlier in December, an O2 representative has confirmed that BlackBerry OS 10.2.1 will be released on the O2 network sometime in January. Besides, the 10.2.1.1925 update with new files and build date of 8 January has been leaked recently.
The developer version of 10.2.1 OS is available for download. The BlackBerry 10.2.1 update was rumoured to add a number of new features such as pinch gesture in the Hub, custom quick settings, Device Monitor, new call screen and new picture password.
Additionally, it is expected to bring contact profiles, new BBM icons and the ability to install APK files directly. The update is said to have a lot of features in the core OS that improves BlackBerry 10 significantly.