Google is reportedly planning to change its focus to 8in Nexus tablet, instead of the 7in models.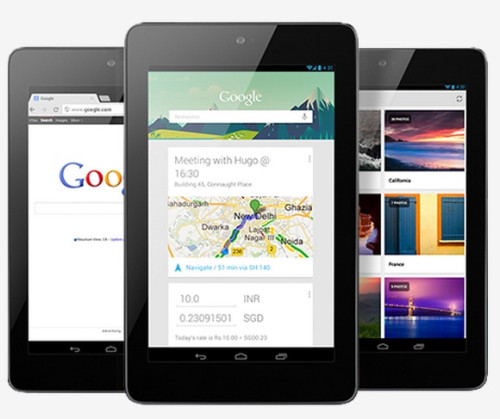 Digitimes, based on information from sources in the upstream supply chain, claims that since the demand for the new Nexus 7 2013 model has been impacted by the rival low-priced 7in tablets, Google is planning to turn its focus to 8in models. The Nexus 8 is expected by the middle of the year.
Besides, the cost of most of the 7in Android tablets has dropped to $166 (approximately £100). The demand for the current Nexus 7 2013 model, which was priced at $229 (approximately £140) initially, is weaker than expected. This is particularly so when compared to the first generation Nexus 7 which shipped about six million units.
There are quite a number of tablets competing for the 7in tablet market such as Nexus 7, Amazon Kindle Fire and Samsung Galaxy Tab. The competition is much lighter in the 8in tablet segment where the only options are the iPad mini, LG G Pad 8.3 and Samsung Galaxy Tab 8, reports PhoneArena.
The sources also noted that the Google Nexus 8 will reportedly use Intel's Bay Trail-T system on chip (SoC), although Qualcomm is still said to be in contention. As for Google's R&D partners for the upcoming Nexus 8, Asus could be the manufacturer. Asus has already established a close relationship with Google and has an edge in in product design and component sourcing. Samsung, LG and Lenovo are unlikely to take the orders away.
Google has been rumoured for quite some time to launch the new Nexus 10, successor to the current 10in variant. The Nexus 10 is expected to feature a 10.055in display with resolution measuring 2560 x 1600 with pixel density at 300 pixels per inch.