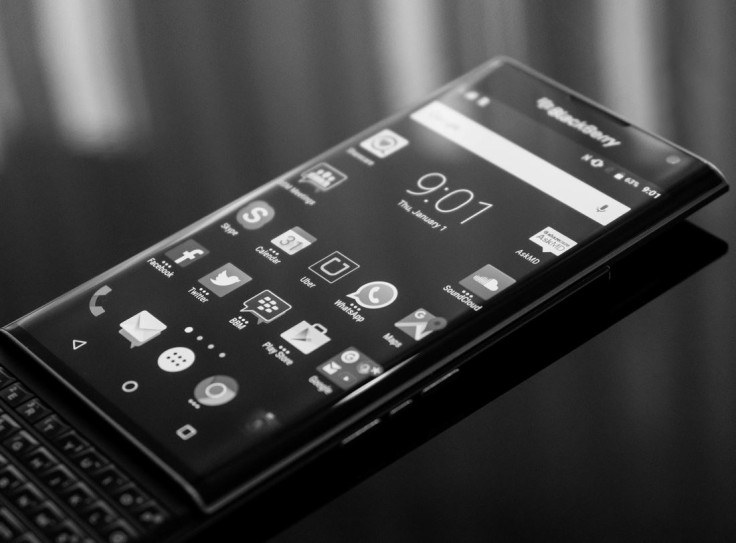 Android has released software updates for BlackBerry's Priv and DTEK50 smartphones adding new features for apps as well as a selection of functions for subscribers to the Hub+ service for non-BlackBerry Android devices.
Firstly, the BlackBerry Hub has been given a face-lift with the update allowing users to select one of the three new views within the Hub widget — all of your accounts, a particular account or a custom view. Notifications have also been treated to a newer experience and thumbnail previews of a downloaded image will make conversations slicker.
A welcome addition is the ability to support HTML in signatures, meaning it opens up a range of possibilities for including formatting, images and hyperlinks to your email signature by entering HTML content into the signature field in your accounts settings.
Another key element of the app update is the addition of its printing feature. Look for the three dot menu on an email and you'll see it now includes an option to print from your smartphone, provided you have already set up a printer.
Keyboard
BlackBerry keyboard now supports Japanese input, and if you're curious to know how fast you type, just head over to BlackBerry keyboard settings where you can see how many words you have typed and how often you use an emoji.
Calendar
Updates to Calendar include Hub+ subscription support. The compose icon in the Calendar app now has the option of creating a calendar event or quick reminder, and you can sync your out of office on your account.
Contacts
You can now copy contacts across accounts in a far more seemless manner. There is even an option to delete all duplicate contacts from the main account once you move the content. To get this feature head over to Contact settings>> General settings>> Copy contacts.
Like all other releases, you will receive a notification when the app updates are available in the Google Play. Your BlackBerry handset will automatically download the apps updates over Wi-Fi. Alternatively, you can manually get the updates by following the steps below: