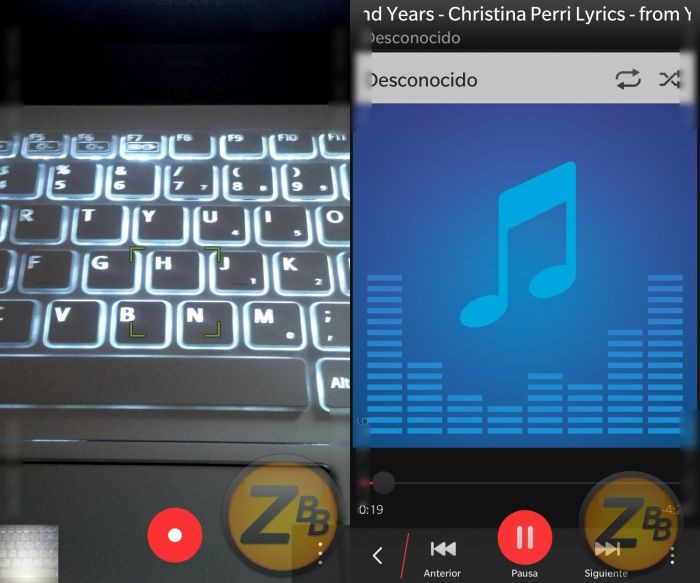 The leaked BlackBerry OS version 10.3.0.1418 is now available for all devices running the BlackBerry 10 software.
Canadian wireless communications company Rogers leads the list when it comes to software update for the flagship BlackBerry Passport. It was the first carrier to roll out the update even before the device was completely official and now it has released another update following the market rollout.
The new firmware comes with OS version 10.3.0.908, which is also known as OS v10.3.0.1418.
While the OS is still making its way for all Passport handsets, it has been leaked for other BlackBerry 10 devices. Currently, the changelog for the BlackBerry OS 10.3.0.1418 is not there, but the download links are available for the BlackBerry Q5, Q10, Z30, Z3 and Z10 at Crackberry forum.
Interested users can flash the download links on their devices powered with BlackBerry OS 10 to experience the goodies BlackBerry has stuffed inside the Passport. Do not forget to back up the data before flashing the files. Head over to the forum to grab the download links.
BlackBerry introduced the latest OS platform, BlackBerry 10.3 alongside the Passport smartphone. Wearing a fresh look that incorporates updated icons and an instant action bar, the BlackBerry OS 10.3 makes its international debut through BlackBerry Passport and Porsche Design P'9983.
Download links
Sachesi: Country 302 / Carrier 720 / Passport
All apps: http://l.bitcasa.com/gsB8SKJY
Updated apps compared to 1154/1172: http://l.bitcasa.com/bbMY2Izx
Autoloaders:
Q10/Q5: http://l.bitcasa.com/TMFMFPDh
STL100-1: http://l.bitcasa.com/uczZWFsP
STL100-2/3: http://l.bitcasa.com/3jVvO6U2
STL100-4: http://l.bitcasa.com/8rwXyCLj
Z30: http://l.bitcasa.com/v0A6IiMI
Z3: http://l.bitcasa.com/6cugmOIp
Passport: http://l.bitcasa.com/jzWUuxPr
Operating system
STL100-1
Debrick OS: http://cdn.fs.sl.blackberry.com/fs/q...-v7+signed.bar
Core OS: http://cdn.fs.sl.blackberry.com/fs/q...-v7+signed.bar
Qualcomm 8960/8930
Debrick OS: http://cdn.fs.sl.blackberry.com/fs/q...-v7+signed.bar
Core OS: http://cdn.fs.sl.blackberry.com/fs/q...-v7+signed.bar
Verizon Devices
Debrick OS: http://cdn.fs.sl.blackberry.com/fs/q...-v7+signed.bar
Core OS: http://cdn.fs.sl.blackberry.com/fs/q...-v7+signed.bar
Qualcomm 8974 (Passport)
Debrick OS: http://cdn.fs.sl.blackberry.com/fs/q...-v7+signed.bar
Core OS: http://cdn.fs.sl.blackberry.com/fs/q...-v7+signed.bar
Radios
OMAP Z10: http://cdn.fs.sl.blackberry.com/fs/q...-v7+signed.bar
Qualcomm Z10/P9982: http://cdn.fs.sl.blackberry.com/fs/q...-v7+signed.bar
Verizon Z10: http://cdn.fs.sl.blackberry.com/fs/q...-v7+signed.bar
Q10/Q5/P9983: http://cdn.fs.sl.blackberry.com/fs/q...-v7+signed.bar
Z30/Manitoba/Classic: http://cdn.fs.sl.blackberry.com/fs/q...-v7+signed.bar
Z3/Kopi/Cafe: http://cdn.fs.sl.blackberry.com/fs/q...-v7+signed.bar
Passport: http://cdn.fs.sl.blackberry.com/fs/q...-v7+signed.bar