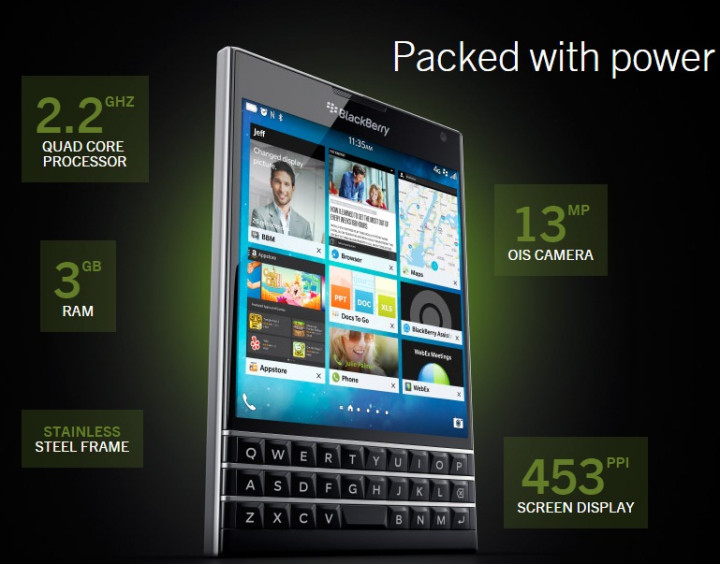 BlackBerry Passport is here for UK consumers. Featuring a large square touch-screen and new QWERTY touch-enabled keyboard, the BlackBerry Passport is now available for pre-order via renowned online retailers in the country.
Along with the launch, the Canadian mobile manufacturer confirmed the availability of the new handset through local carriers across the world and online through ShopBlackBerry.com and also via Amazon stores.
Shortly after this retailers in the country have revealed their price deals for the new BlackBerry Passport, which comes pre-loaded with BlackBerry 10.3 latest OS platform and various productivity enhancement features such as BlackBerry Blend, BlackBerry Assistant, BlackBerry World storefront and Amazon Appstore.
BlackBerry is charging £529 for the BlackBerry Passport, which can be purchased via the UK ShopBlackBerry site. Online retailer Selfridges is offering the new Passport with a similar price.
High-street retailer Carphone Warehouse is selling BlackBerry's new handset on contracts with EE, O2 and Vodafone starting from £30.50 per month. Head over here to know about the tariffs from Carphone Warehouse.
The SIM free and unlocked variant of BlackBerry Passport can also be purchased from Clove, Unlocked Mobiles and Expansys. While the Passport costs £485 including VAT at both Clove and Unlocked Mobiles, Expansys is taking a little more than £500 for the handset.
The pre-orders are expected on 26 September at Unlocked Mobiles but Clove consumers will have to wait for a couple of days to get the delivery of the device.
Pre-order BlackBerry Passport via Carphone Warehouse
Pre-order BlackBerry Passport via Clove
Pre-order BlackBerry Passport via Unlocked Mobiles
Pre-order BlackBerry Passport via Expansys
Pre-order BlackBerry Passport via ShopBlackBerry.com