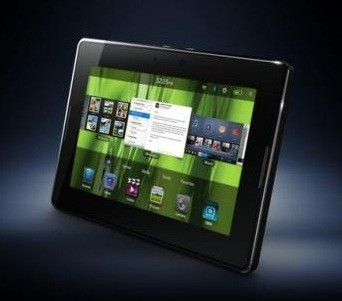 The BlackBerry PlayBook is continuing mercilessly on its RIM-killing rampage, forcing the Canadian manufacturer to slash the price by more than half.
Originally retailing for $499 (£318) in the United States, the 16GB model is now being sold at Best Buy for just $199, while the 32GB model has seen a similar price cut and the flagship 64GB version has had $350 knocked off.
Sales of the PlayBook have been, by all account, abysmal since the tablet was launched earlier this year. In the third quarter Apple sold 11 million iPad 2s, whereas Research in Motion managed to shift less than 200,000 PlayBooks.
Even with the heavy price cuts - which make it comfortably cheaper than the $499 iPad - the PlayBook relies heavily on being used in partnership with a BlackBerry smartphone.
Without being paired with a BlackBerry phone, the PlayBook is unable to access the internet over 3G, contacts, calendars and native email. Added to this, there is no 3G version of the PlayBook - unlike Apple's iPad - and at seven inches it's smaller than most of its rivals.
Last month it was announced that RIM had to write off $485 million in PlayBook stock and over the last 12 months RIM's share price has fallen 77 per cent.
Earlier in December, RIM announced that the up-coming BlackBerry 10 operating system (previously called BBX) would be delayed until last 2012, and earlier this week thieves stole a delivery truck containing £1m worth of PlayBook tablets. By all accounts, it's been an awful year for Research in Motion and the BlackBerry brand.