BlackBerry to stop manufacture of Classic smartphones
The Classic failed to click in a market dominated by iPhones and other handsets.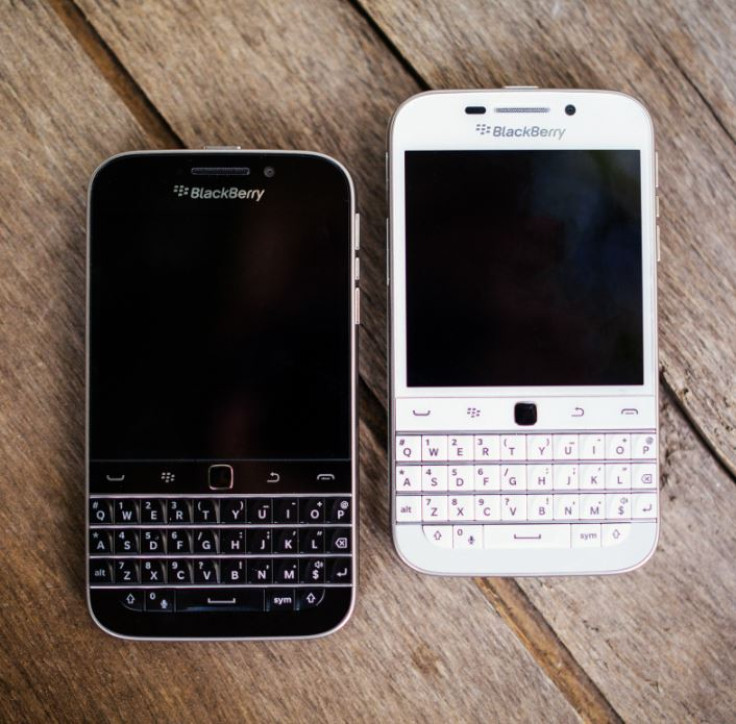 BlackBerry will stop manufacturing the touchscreen-based QWERTY Classic smartphone, the company has confirmed. The handset was rolled out to the market in December 2014. It is currently available for purchase through retail stores in the UK at a suggested price around £300.
Featuring a design identical to its predecessor BlackBerry Bold 9000 and powered with Canadian tech firm's proprietary BlackBerry OS 10, the Classic failed to garner consumers' attention as well as market shares in the face of competition from rivals including the Apple's iPhone.
The company then shifted its focus and launched the Android-powered Priv smartphone. It is said to be working on three new Android handsets codenamed Neon, Argon and Mercury. The company plans to release one phone in each of the next three quarters
"To keep innovating and advancing our portfolio, we are updating our smartphone lineup with state-of-the-art devices. As part of this, and after many successful years in the market, we will no longer manufacture BlackBerry Classic," said Ralph Pini, chief operating officer and general manager for Devices at BlackBerry, in an official blog posting.
"For many years, Classic (and its BBOS predecessors) has been in our portfolio. It has been an incredible workhorse device for customers, exceeding all expectations. But, the Classic has long surpassed the average lifespan for a smartphone in today's market. We are ready for this change so we can give our customers something better – entrenched in our legacy in security and pedigree in making the most productive smartphones," added Pini.
John Chen, BlackBerry chief executive officer, recently said the company's handset business can turn profit by September.
Brian Colello, an analyst at Morningstar, said the decision to end production of the Classic increases pressure on the company to exit the handset business and without a hit mid-range, BlackBerry is unlikely to be able to keep its handset business going or sell it to another company.
According to an internal US Senate memo seen by Reuters, BlackBerry has told major carriers in the country such as Verizon and AT&T that all BlackBerry devices had been discontinued. The Senate's mobile communications services department had more than 600 BlackBerry devices in stock at the end of June 2016. The other models that are referenced as discontinued are Passport, Z10 and Z30 handsets.
A BlackBerry spokesperson in his response to the memo said the company's device strategy is cross-platform and it will continue to support BlackBerry 10- powered phones.
© Copyright IBTimes 2023. All rights reserved.