The BlackBerry Z30, flagship smartphone by the Canadian mobile manufacturer, not only bears a strong spec sheet but also has better battery endurance, according to battery tests.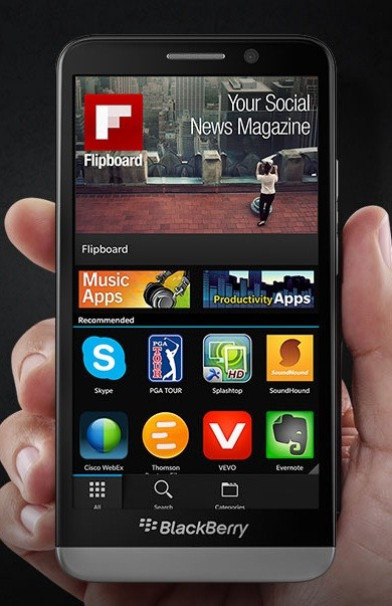 The 5in Super AMOLED display of the BlackBerry Z30 brings several benefits to BlackBerry Z30 and one among those is the ability to house a bigger battery of 2880mAh as opposed to the 1800mAh battery capacity of its predecessor, BlackBerry Z10.
Along with a bigger battery and the BlackBerry OS 10.2 update, the Z30 should deliver extended battery life, reports GSMArena which has conducted a range of tests revealing the battery endurance of the handset.
The BlackBerry Z30 in the 3G talk time battery test managed to survive up to 23 hours and 19 minutes, beating the official battery rating, which is noted up to 18 hours on UTMS and 14 hours on GSM. This impressive talk time placed the BlackBerry Z30 among top five performers in the list. Sony's camera smartphone, the Xperia Z1 running with a 3000mAh battery, was the winner similar battery test with just three and half hours talk time more than the Z30.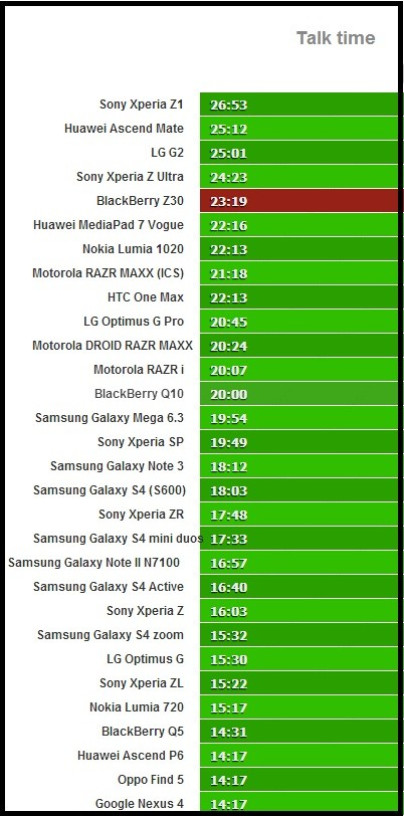 BlackBerry's new smartphone performed well in the web browsing test as well. With the internet use up to seven hours and 34 minutes, the BlackBerry Z30 falls around the middle of the list. The Z30 outlived the Z10 by one hour, but could not compete with the rival devices at the top.
Coming to the multimedia part of the battery test, the BlackBerry Z30 delivered video playback up to 10 hours and 35 minutes. This is just four minutes more than the video playback of Apple's flagship, iPhone 5s (which stayed up to 10 hours and 31 minutes). The Z30 was again ahead of the Z10 in the test. Motorola Razr Maxx running on Ice Cream Sandwich (ICS) offered the longest video playback life, up to 16 hours and 35 minutes in the battery test.
The BlackBerry Z30 managed to score an endurance rating of 52 hours, which is owing to its impressive stand by performance. That is the time the phone will last on a single charge given one hour each of talking on a 3G network, internet use and video watching per day. This impressive battery performance reflects that BlackBerry has worked on improving every aspect of its operating system, which is coupled with a larger battery inside the Z30.
Also read: How to Install BBM on PC/Mac in 4 Easy Steps [GUIDE]