Blackburn imam accused of attempting to pay boy for sex following paedophile vigilante sting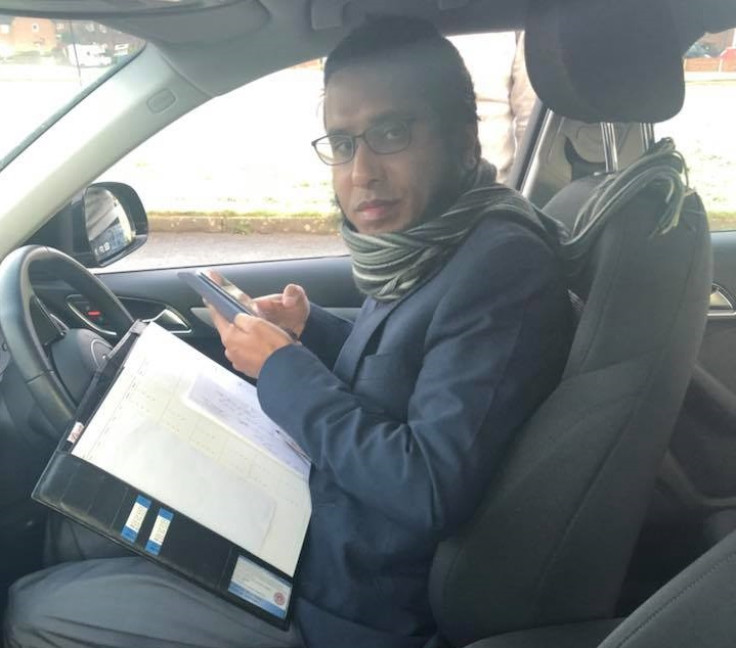 KEY POINTS
Mufti Ashraf Sidat accused of travelling to Manchester to meet 15-year-old boy for sexual activity.
Vigilante group Justice Will Be Served claim he was actually talking to one of their 'decoys' posing as a child.
An imam from Blackburn has been arrested on suspicion of arranging to meet an underage boy for sex after being detained following a sting operation by a vigilante group.
Mufti Ashraf Sidat, secretary general and principal of Masjid-e-Noorul Islam, is accused of attempting to engage in sexual activity with a child after speaking on dating app Grindr.
Facebook vigilante group Justice Will Be Served claim Sidat was speaking to a decoy of theirs posing as an underage boy. The suspect claims he believed he was speaking to an 18-year-old.
The group filmed them meeting up with Sidat when he allegedly went to go meet the '15-year-old' he had been talking to. He is also accused of bringing money with him to pay for the sexual encounter.
The video was then uploaded onto Facebook, where it has been viewed more than 140,000 times.
Greater Manchester Police confirmed Sidat was arrested and has since been bailed until 9 February, pending further investigations.
Following his arrest, Hassan E Karolla, trustee and chairman of Masjide Noorul Islam, confirmed Sidat, who is also a trustee of Al Islah Girls School and works as a translator, has been suspended pending an investigation.
He said: "Regarding the recent incident we have suspended him from all his duties at the Islamic Educational Society.
"I am working with my management team and the authorities who are conducting the investigation. I am also making arrangements for the overall management of the Madrassa whilst the investigation is carried out.
"Please note as the investigation is now in progress I cannot give you any further information. We are working closely with the authorities."
A statement from Greater Manchester Police on the situation read:
"At around 9.50am on Thursday 11 January 2018 police were called to Roedean Gardens in Flixton to a report of child grooming.
"Officers attended and a 45-year-old man was arrested on suspicion of inciting a child to engage in sexual activity. He has been bailed until 9 February 2018 pending further enquiries.
"Anyone with information should contact police on 101 quoting reference number 433 of 11/01/18 or the independent charity Crimestoppers, anonymously, on 0800 555 111."