Blackwater founder Erik Prince reportedly held secret Seychelles meeting to foster Trump-Russia ties
The meeting was organised by the UAE's crown prince, Mohammed bin Zayed Al Nahyan.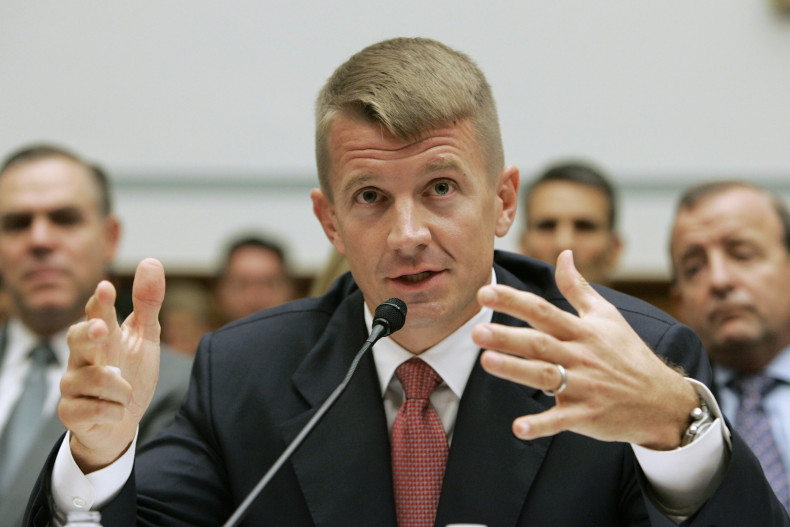 The founder of Blackwater and brother of US Education Secretary Betsy DeVos, Erik Prince, held talks in the Seychelles with a Russian with close ties to Vladimir Putin in January in an attempt to create secret ties between Russia and then-President-elect Donald Trump, according to the Washington Post.
The meeting around 11 January was allegedly organised at Prince's behest by the crown prince of the UAE, Mohammed Bin Zayed Al Nahyan, a country Erik Prince lives in and has strong ties to, sources told the paper.
Officials said that the meeting was organised by the UAE in part to see whether Russia would back away from its suport of Iran.
The officials also said that Al Nahyan made the unorthodox move of coming to the US in December and meeting with Trump team members Jared Kushner, Michael Flynn and Steve Bannon, without notifying the Obama administration of the visit.
The report does not mention the name of the Russian official, though says they are a Putin confidant.
Prince was a supporter of Trump during his presidential run, donating hundreds of thousands to the campaign but was never an official part of the transition.
This was echoed by White House Press Secretary Sean Spicer, telling the Post that the White House was not aware of any meetings and adding that Prince did not have a role in the transition. A spokesperson for Prince similarly said that he did not have a role in the transtion and called the report "a fabrication", adding: "The meeting had nothing to do with President Trump."
IBTimes UK contacted the envoy of the Seychelles in the US and the UAE embassy in Washington DC for comment but did not receive a reply by the time of publication.