It's been 35 years since Harrison Ford first portrayed replicant-hunter Rick Deckard in Ridley Scott's neo-noir sci-fi Blade Runner.
In late 2017, the Hollywood star reprise his role in Denis Villeneuve's eagerly-anticipated sequel alongside Ryan Gosling. So what is it that inspired him to come back after all this time?
During an IMAX Q&A for Facebook, the Star Wars actor said it was how "the character is woven into the story that intrigued" him. He added: "There's a very strong emotional context. The relationship between the character Deckard, that I play, and other characters is fascinating. I think it's interesting to develop a character after a period of time – to revisit a character."
The follow-up's plot is relatively unknown at this point. Although fans have been told that Gosling's character Officer K "unearths a long-buried secret that has the potential to plunge what's left of society into chaos," so expect plenty of twists and turns.
Due to the secrecy surrounding the storyline, it's understandable why Ford remained tight-lipped on what those "fascinating" relationships might be, or who with. But fortunately, the 74-year-old did open up on what themes fans can expect to see in the movie. "I think it's fascinating that the original film postulated a technology, which, in many ways, we've surpassed, and, in other ways, we're not quite there," he said.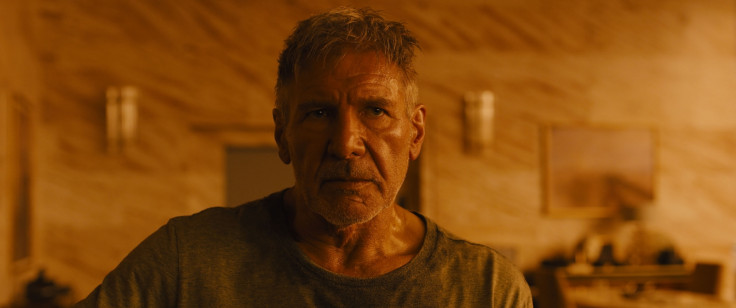 "This film takes into account the 30 years that have passed; it references technologies that actually are in place now, and also – to me, which is a little bit more interesting – acknowledges and deals with some of the ethical considerations that technology presents us with."
Also starring Guardians of the Galaxy's Dave Bautista, The Walking Dead's Lennie James, Black Mirror's Mackenzie Davis, House of Cards' Robin Wright and Jared Leto, Blade Runner 2049 is scheduled to hit UK and US screens on 6 October 2017, just two years before the original is set.