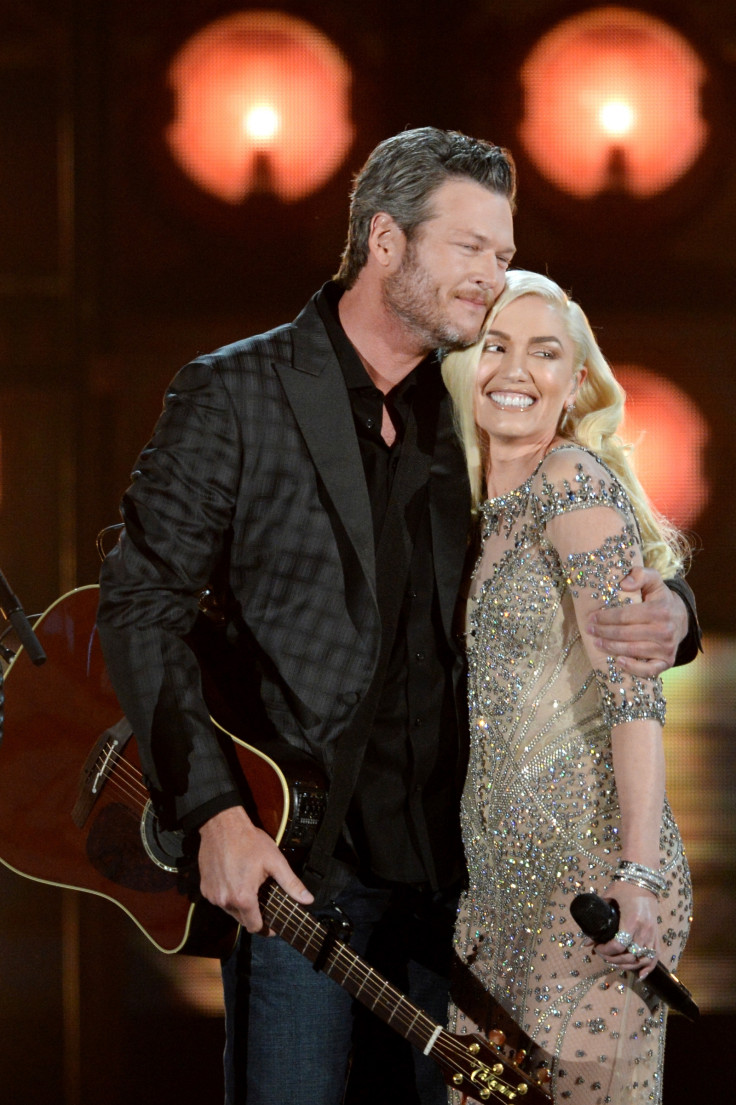 Gwen Stefani and her three children celebrated Christmas Eve with Blake Shelton, who serenaded the guests with festive jingles. The Hollaback Girl hit-maker treated her fans and followers with a sneak peek of Shelton "private show" on Snapchat.
According to People, Shelton strummed his guitar and sang festive jingles like "Holly Jolly Christmas" much to the delight of the audience. One of the guests was No Doubt front woman's father Dennis.
The 40-year-old country star sported a baseball cap which he paired with a black and white plaid shirt, while Stefani's wore a gray sweater. Stefani's three children -Kingston, 10, Zuma, 8, and two-year-old Apollo - followed Shelton's style cue as they also wore plaid shirts though red in colour.
Ever since the couple began dating a year ago after meeting on the sets of the Voice, Shelton has become very close with Stefani's children.
Most recently, Stefani along with her children spent a weekend gateway with Shelton on Lake Arrowhead, California. The couple also spent Thanksgiving together along with the songstress' sons, Stefani's father and Shelton's mother.
Stefani shared a photo on social media of the two kissing on the occasion.
"Happy thanksgiving we love u sooooooo grateful !!!!Gx," Stefani captioned the photo she shared on Instagram.
When Stefani was awarded top honours at Glamour's Women of the Year Awards, she thanked Shelton for all his support in her speech.
"To my children, to my family, to Blake Shelton for kissing me back to life, thank you so much. I am blown away, I'm blown away by this room of unbelievable courage. It's unbelievable to be here tonight. I am really, really grateful," she said.
"I just want to say that I was on my way here, driving, by myself in the limo, and I was like, 'What! How did this happen to me? How did I get here? How did this happen this year?' I was thinking back and I was thinking about my parents, who loved me the most out of anyone, and they planted a seed within me when I was a little girl, and it was a seed of faith," she added.