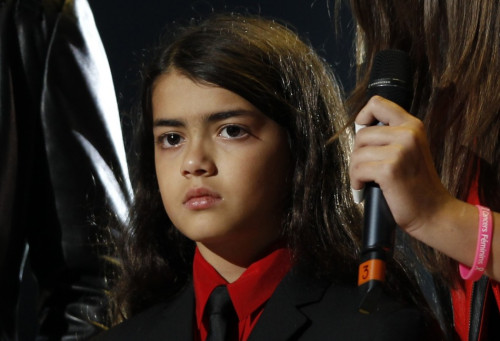 Michael Jackson's youngest son is reportedly behind what has been described as a "macabre cartoon series."
Blanket Jackson, whose real name is Prince Michael Jackson II, is credited with writing a five-episode online animated series titled Kill Them All.
The project, comprising a series of four-minute films, is described as "a silent stick-man action animation about a nameless boy who witnesses his father's murder and, 12 years later, begins a one-man crusade to kill the people responsible."
The storyline is reminiscent of Blanket's own life, after he and his siblings Paris and Michael I, lost their father Michael Jackson, who died, aged 50, after being injected with propofol.
In 2011, Dr Conrad Murray was found guilty of involuntary manslaughter in the June 5, 2009, having administered the lethal dose of the anaesthetic to Jackson.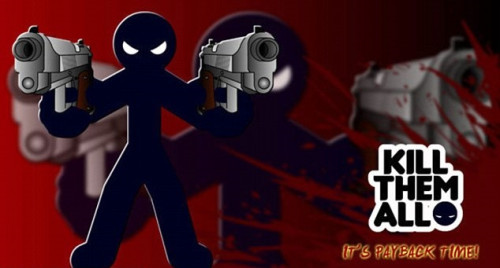 A jury in October rejected the lawsuit brought by Michael Jackson's mother Katherine, which claimed AEG Live LLC negligently hired Dr. Conrad Murray.
A judge issued a tentative ruling Friday against granting a new trial in a negligence case filed by Katherine.
Blanket was seven-years old when his father died and it appears is channelling his grief through a creative outlet and, in doing so, revealing his anger and desire for revenge against those who he believes killed his father.
The violent and graphic nature of the films has prompted New York-based psychiatrist Carl Nelsen to express his concern for 11-year-old Blanket, describing the short films as "deeply disturbing."
"Given the unique and well-known circumstances of Michael Jackson's death, his son's revenge theme in his cartoon series should be a cause for concern.
"He clearly harbours the belief that someone should be made to pay for his father's demise, even though Dr Conrad Murray has served his jail time," he added.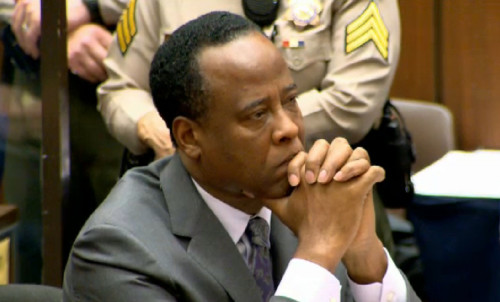 "I would say this young man might benefit from therapy – or more therapy if he has already undergone some."
While it is unclear who has produced the series, a Facebook page cites Morphline Pictures as collaborators on the macabre films.
"Launched in December 2013 by brothers, Michael and Prince, Morphline Pictures is an independent production company which produces high quality online, television and film content for a worldwide audience. We specialise in scripted content, ranging from comedy to drama."
A source close to the family told the Daily Star Blanket's grandmother, 83-year-old Katherine Jackson, was 'unaware' of the series or who was involved in it's production.
"This has caught her completely off guard," said the source. "She's very shaken by the theme. This is a side of Blanket she never suspected was there."
Last spring, Blanket's older sister Paris, 15, attempted suicide following revelations that she may not be Michael's biological child, and has since been staying at a $14,000 per month therapeutic private school in Utah.
She recently joined her brothers in Hawaii for a family vacation for the Christmas holiday, along with friends and family members, including Debbie Rowe, her and Prince's biological mother.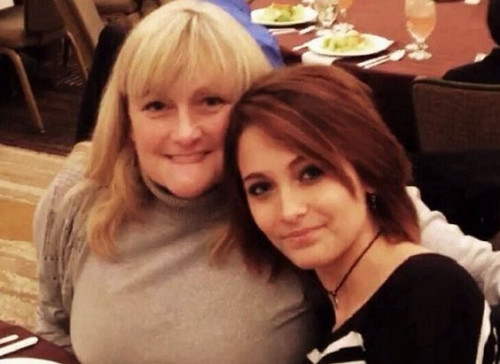 In 2002, Blanket was born via artificial insemination. His surrogate mother's identity remains a secret.
It has been suggested Jackson's youngest son may follow his father's footsteps and become a performer himself. Michael's father, Joe Jackson has stated that "with the right training" Blanket could be as big as his father.
The Jackson family have maintained that for them, the matter of Michael's death and who was responsible is not over.
Latoya Jackson described Murray as the man on the scene and the scapegoat in the tragic events, implying that others were implicated in the death of the pop icon.
In the months prior to his death, Michael had reportedly expressed his fears for his life, claiming that there were people who wanted his prized back catalogue of Beatles songs for which he had the publishing rights. The songs are worth an estimated $1 billion.
Katherine most recently produced a public funded documentary featuring interviews with the children, called Remembering Michael.