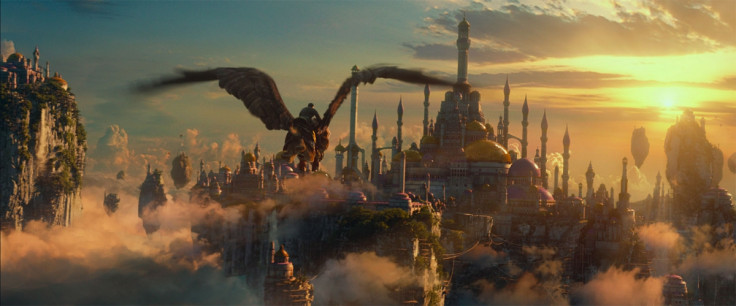 Warcraft: The Beginning - the upcoming World of Warcraft movie - arrives in the coming weeks and to help coax viewers to their local cinemas, Blizzard plans to offer the game for free to new players around the world. The offer is available around the world in select countries, but sadly not the UK.
The offer includes all existing expansions for the game and a free month of play before new players must start paying the game's subscription. In addition, Blizzard is also handing out free transmogrifications - character and weapon skins - to all existing gamers who log in between 25 May and 1 August.
In the US, the offer only extends to moviegoers who watch the movie at one of three cinema chains – Regal Cinemas, United Artists Theatres and Edwards Theatres. Regal Crown Club members will also have the option to enter to win two tickets to the BlizzCon 2016 convention. International Warcraft fans are also being offered various promotional offers - which can be found over on Battle.net.
Brazilian fans who buy tickets to the Warcraft movie from Ingresso will also get a free copy of the game, with a month of free game time. Moviegoers in Australia and New Zealand who buy their tickets from Hoyts Cinema between 16 June and 13 July will also receive a free copy of the game.
However, Blizzard notes that the free digital copies of the game will only be available "while supplies last". Blizzard is also offering WoW digital copies to moviegoers in Philippines, Singapore, Malaysia and Thailand via promotional tie-ups with select theatres in the countries.
The much-anticipated movie, is directed by Moon and Source Code's Duncan Jones and its cast includes Travis Fimmel, Paula Patton, Ben Foster, Toby Kebbell and Dominic Cooper. It will be released in the UK on 30 May.
World Of Warcraft's upcoming expansion – Legion – is slated to release on 30 August.