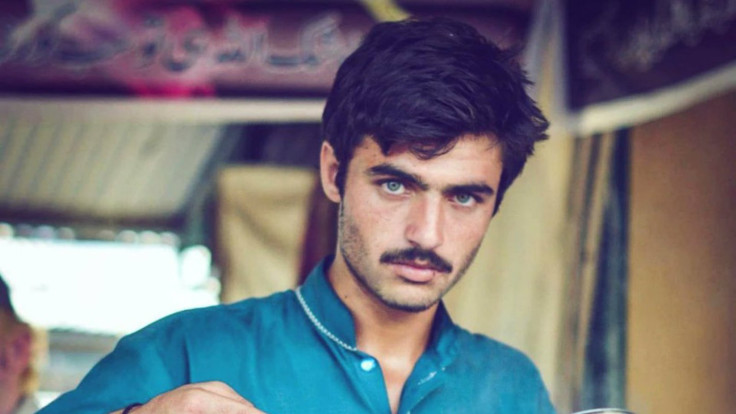 An 18-year-old tea vendor from Islamabad, who became an internet sensation earlier this week, is on his way to stardom as he has landed a modelling assignment from a Pakistan-based online retailer. Arshad Khan, who runs a tea shop in the capital's Itwar Bazaar, shot to fame earlier this week after his photograph – randomly shot by Pakistani photographer Javeria Ali, alias Jiah – went viral on Instagram.
As the blue-eyed boy's photo created buzz on social media, Fitin.pk signed him to model for their clothing brand. Although the otherwise shy Arshad appears to be embarrassed to have found fame so easily, he is eager to take up modelling or acting as a career.
Pictures of his first professional photoshoot have further created a storm on social media. He became a trending topic on Facebook and Twitter in Pakistan and soon, the craze spread to neighbouring India, leading to a flood of Twitter posts linking his fame with the ongoing India-Pakistan border tensions.
"I took the picture during a photowalk at [Islamabad's] Itwar Bazaar and put it up as a regular post on Instagram and it didn't go viral until four or five days later," Ali – the photographer – told images.dawn.com in a recent interview. The picture captured his blue eyes, matching blue kameez (or full sleeves shirt), staring intently into the lens.
"Someone stole the picture from my Instagram since it had no watermark. This person claimed it to be hers. Later, a girl on Twitter (@albatrouz_) posted it and it started trending. Afterwards, Facebook page Sheikhspere posted the tweet on their page. I found out then that it went viral," she added.
Later she contacted the Twitter handle that claimed the photograph to be her own and all the other platforms where the photograph was shared to tell them that the picture belonged to her. She also added some other pictures of Khan from the same photoshoot after the first one received an overwhelming response.
The now-famous tea vendor hails from Kohat, a city in the Khyber Pakhtunkhwa province of Pakistan. He has had no schooling and began selling tea at the Sunday market three months back. In an interview with a local television channel, he said that he would not mind signing up for films if offers came his way.