Blue Origin will launch tourists into space by April 2019
Elon Musk's SpaceX and Richard Branson's Virgin Galactic are also planning to take humans to space.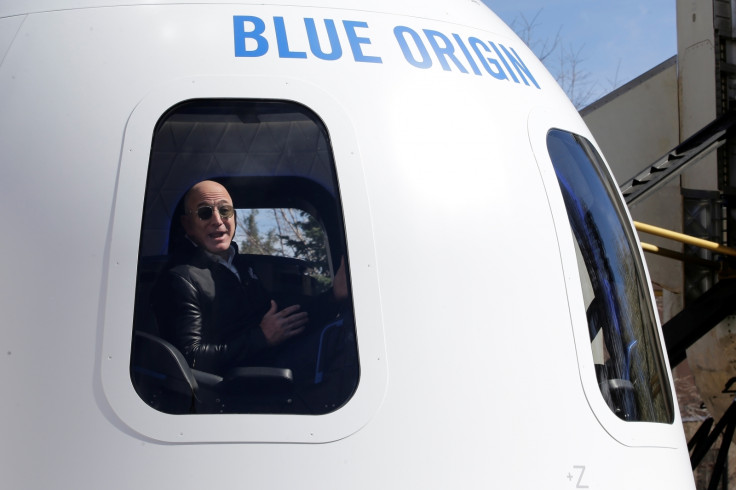 Blue Origin, Jeff Bezos' brainchild for affordable space tourism, has given a fresh update on when it is planning to send human beings into space. During the first meeting of the National Space Council on Thursday (5 October), Bob Smith, the CEO of the spacefaring company, said it will launch customers into space in the next 18 months, which would be sometime around April 2019.
Smith clarified that the passengers would be "everyday citizens" and not astronauts, CNN reports.
This timeline is a little different from what the aerospace company had mentioned earlier. Months back, the company said it would start conducting test flights with pilots and engineers in 2017 and will follow up with the launch of first tourists into space sometime in 2018.
When CNN reached out to Blue Origin regarding the shift of launch dates, the company stressed their internal timeline is unchanged. It added: "We will fly humans when we're ready, and not a moment sooner."
A launch in 2019 would place Blue Origin slightly behind Elon Musk's SpaceX and Richard Branson's Virgin Galactic. Musk plans to ride two tourists around the moon in the last quarter of 2018, while Virgin Galactic is also targeting the same timeline to take customers paying $250,000 (£191,280) into space for four minutes of weightlessness.
Though there's no word on the price of Blue Origin's ride into space, it is expected to be cheaper, considering the company's long-term goal of conducting frequent and affordable spaceflights.
The revenue generated from the rides will be used to fuel the company's future spacefaring endeavours, which will involve launching satellites into orbit as well as other missions.
© Copyright IBTimes 2023. All rights reserved.