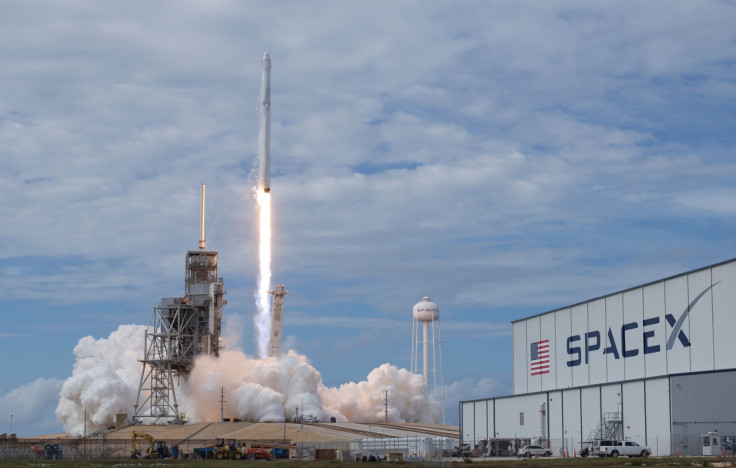 A second space race, driven by billions of dollars of investment from Silicon Valley giants like Elon Musk, Jeff Bezos and Paul Allen, is well under way. But where its 1960s predecessor was a giant, patriotic experiment in exploration and scientific endeavour, some believe this time around the fate of humanity itself lies in the balance.
Others are taking a different approach. With his Virgin Galactic company, Richard Branson is pitching a less apocalyptic take on taking man beyond the atmosphere of home. Branson sees space as a holiday, or simply a way of getting around the planet more quickly.
But whatever their end goal, a new generation of space pioneers who mostly earned their fortunes in the 90s dot-com bubble have momentum and investment on their side like never before. Here is our rundown of the biggest runners and riders for Space Race 2.0.
---
SpaceX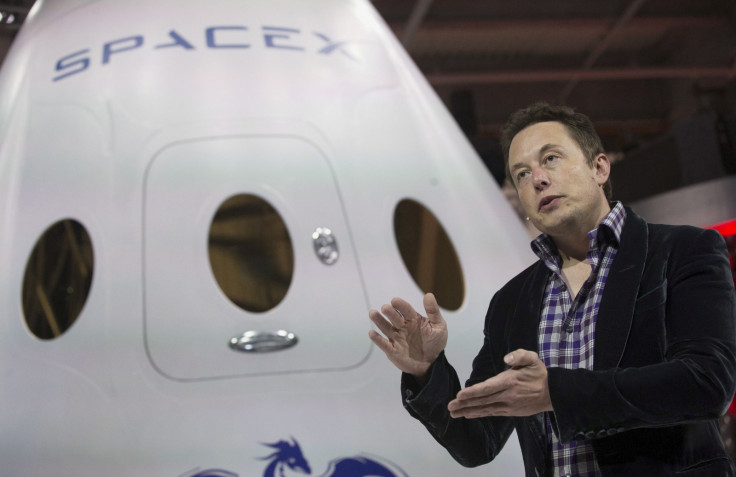 Founded in 2002, Space Exploration Technology Corporation is based in Hawthorne, California, and employs approximately 6,000 people. SpaceX was founded by Elon Musk, who retains 54% of the company, and was fed in its early days by some of the $165m (£128m) Musk received from the sale of PayPal to eBay.
SpaceX's development of self-landing rockets saves money and time when launching satellites into orbit and sending payloads to the International Space Station for Nasa. But the grand plan will see a rocket blast off from Earth and enter orbit, where it will stay while its rocket booster returns to Earth, is refilled, then launches again to reattach itself to the orbiting rocket. The craft then uses the new fuel to head into space and eventually to Mars, where Musk believes mass human colonisation is possible within our lifetime.
In 2018, Musk says SpaceX will take two tourists into space for a lap of the Moon, before returning to Earth.
---
Blue Origin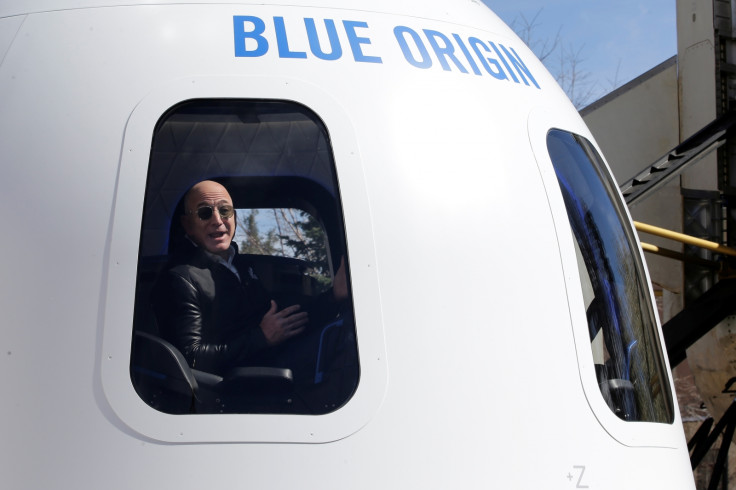 Founded in 2000 by Amazon boss Jeff Bezos, Blue Origin held its first test flights in April 2015, when an unmanned vehicle flew to an altitude of 307,000 feet and reached a top speed of Mach 3 (2,284mph). A second flight followed eight months later, with both the space capsule and rocket booster successfully landing. The same booster was used in a third flight in January 2016, demonstrating how, like SpaceX, Blue Origin has worked out how to reuse rockets, dramatically cutting costs.
Bezos had ploughed $500m of his own money into Blue Origin by mid-2014 and is now adding $1bn a year through the sale of his Amazon shares. Blue Origin's orbital spacecraft is called New Glenn, named after John Glenn, the first US astronaut to orbit the Earth.
Bezos spoke of the potential for space tourism in 2016 and said the company's next craft will be called New Armstrong, but refused to say what its purpose would be.
---
Virgin Galactic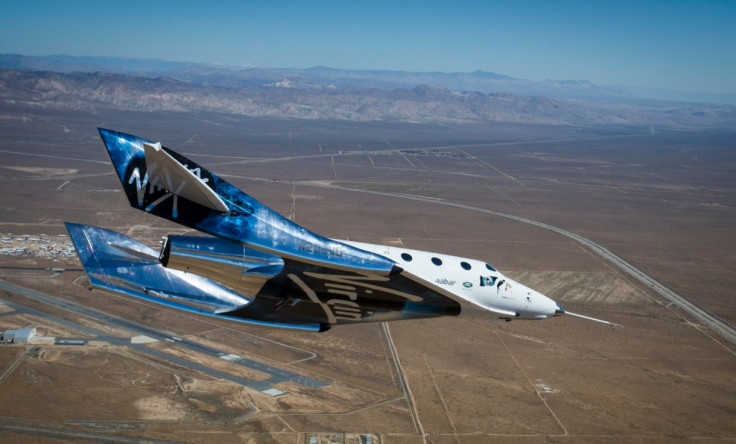 Founded in 2004, Virgin Galactic is based at Spaceport America, the world's first commercial space terminal, in California's Mojave Desert. Despite a near-decade-long delay and fatal accident in 2014, Galactic claims there are 700 people on its waiting list, each having paid a deposit towards the $200,000 (£157,000) ticket price. Celebrity customers reportedly include Brad Pitt and Justin Bieber.
Asked in 2016 what he would like to see humanity achieve in 100 years' time, Branson told Mashable: "I'd like to have really sexy Virgin hotels in space where people can go and stay in pods, head off in little spaceships around the Moon...I'd like Virgin Galactic to be involved in deep space exploration...In 100 years' time I suspect we wouldn't colonised somewhere like Mars."
Branson also wants to use suborbital space travel as a way of drastically speeding up international flights, with passengers spanning the globe in just a few hours.
---
Bigelow Aerospace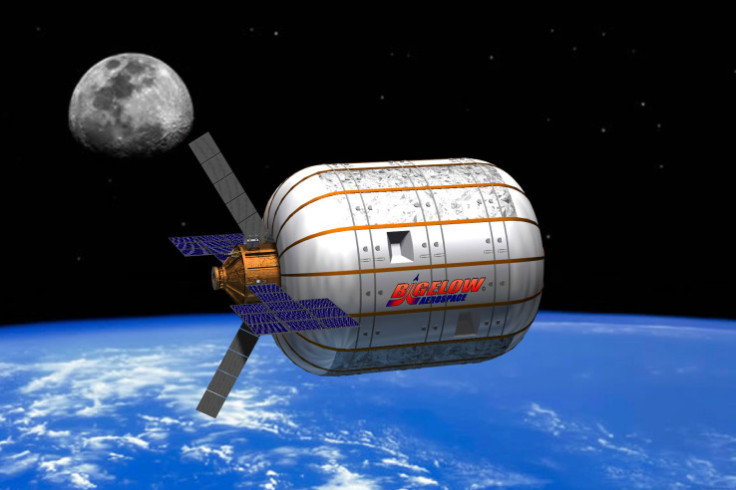 Having amassed his fortune through ownership of the Budget Suites of America hotel chain, 72-year-old Robert Bigelow formed Bigelow Aerospace in 1999 and has since invested approximately $500m into the venture.
Bigelow licensed designs for expandable, multi-layered habitable modules from Nasa after the space agency cancelled plans to build them itself, under a project called TransHab, due to budget constraints in the late 1990s.
Having proved its inflatable modules work when docked to the ISS, Bigelow's next step is to construct a commercial space station of its own, using up to nine modules creating 2,800 cubic metres of living space. The first modules are not expected to launch until at least the end of 2017.
---
Google Lunar XPrize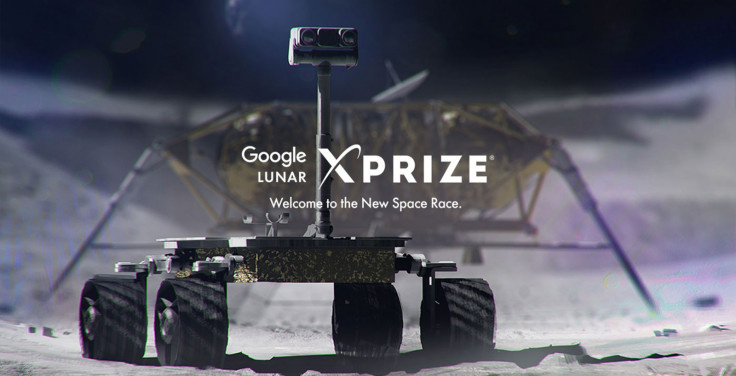 It's hard to believe that an operational vehicle hasn't landed on the Moon since 1976. To help end this lengthy drought Google announced in 2007 that a prize of $20m would be awarded to the first private team to land a vehicle on the Earth's companion, drive it remotely, and transmit video and data back to base. Second place would be given $5m and there is a further $4m in technical bonuses and a $1m diversity award.
In 2015, the deadline was extended to December 2017 if at least one team could book themselves onto a rocket launch by the end of 2015. Two teams managed and the deadline was extended. Five finalists, SpaceIL, Moon Express, Synergy Moon, Team Indus and Hakuto, were announced in early 2017; they have until the end of the year to complete the challenge, otherwise the prize fund expires.
---
Stratolaunch Systems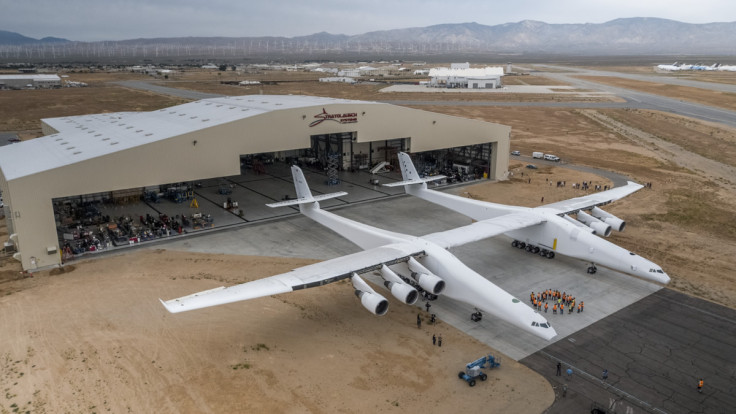 Formed in early 2010 and based in Mojave, California, Stratolaunch has built the world's largest aircraft, which has a 385-foot wingspan, 28 wheels and weighs over 226,000kg. It is powered by six Boeing 747 aircraft engines and is designed to carry rockets which, once at the right altitude, can be launched from the plane and into space. This reduces the amount of fuel needed to get rockets out of the Earth's atmosphere and into orbit or onwards into deep space.
Stratolaunch isn't likely to perform its first demonstration flight until 2019, but the company already has a supplier in the form of Orbital ATK, which will use the plane to launch multiple Pegasus XL rockets, used to send satellites into space.