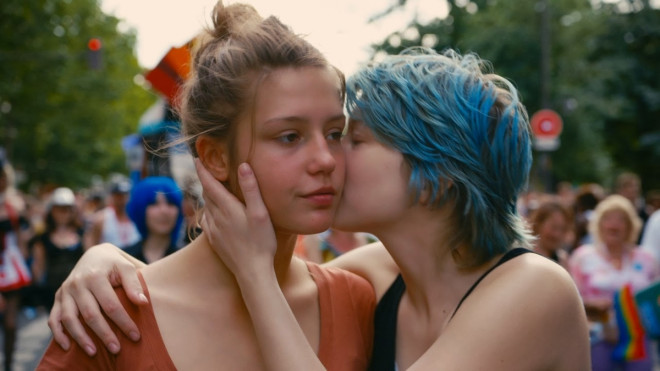 Acclaimed romantic drama Blue Is The Warmest Colour has been labelled "gay propaganda" under controversial Russian laws seen by many as a crackdown on gay rights.
The French film, which won 2013's coveted Palme d'Or at the Cannes' Film Festival, tells the touching love story between two young women, played by Léa Seydoux and Adéle Exarchopoulos.
Moscow's League of Safe Internet (LBI) has brought the film to the attention of local prosecutors and the Russian ministry of culture and accused it of containing elements of child porn territory.
"The film has plenty of overtly pornographic scenes, which take up most of the screen time," LBI executive director Denis Davydov told Russian (Via The Hollywood Reporter).
"[Two] women are engaged in lesbian sex, one of whom is a 15-year-old girl. The fact that the actress who plays her is over 18 doesn't matter. She could as well be 40. The audience views her as a minor."
The LBI said the film never should have been given a license to be screened at Russian cinemas, and will now move to have the film banned from sale on DVD and Blu-Ray.
Blue Is The Warmest Colour has been no stranger to controversy. The stars (Seydoux, 28, Exarchopoulos, 19) warred with director Abdellatif Kechiche, in particular over a pivotal ten-minute sex scene, which took ten gruelling days to shoot.