A London-based technology startup has been chosen by BMW to promote the upcoming i3 electric car with an intelligent system aiming to replace the traditional car salesman.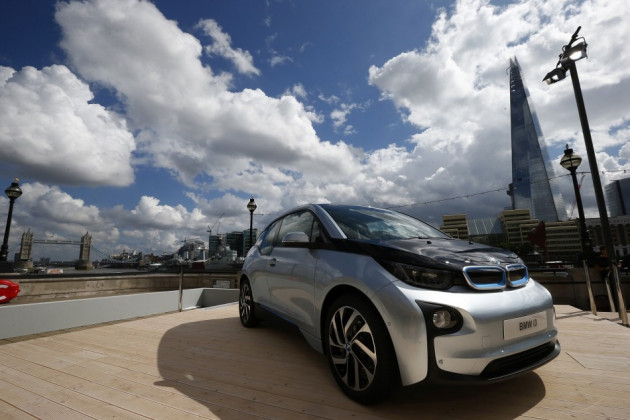 London Brand Management (LBM), which is based in the Bakery co-working space on Old Street, in the area known as Tech City, beat 10 other companies to win the right to work with BMW and the i3, which goes on sale in November.
Potential customers can send a text message to LBM's iGenius system, which can interpret words and their context to work out what the user is asking, before providing useful information about the car in response.
Speaking to TechCityNews, LBM founder Dmitry Aksenov said the partnership with BMW is "totally different" to working with the small companies his business is used to, adding: "We have had an extremely positive response at the BMW launch day, with customers having up to 20 interactive messages with the AI [artificial intelligence] system."
With the i3 only being launched by BMW in July, LBM said it had very little time to add information about the car to its system, which has been in development since the company first pitched its service to BMW in March.
"We didn't have much time to develop our platform," Aksenov said. "Although we had a working prototype back in March, we were given very little time to implement the information. Most of the BMW staff were unaware of the intricate details until a few days before the BMW i3's launch."
An all-electric vehicle, the i3 has a range of 80 to 100 miles between charges and is designed for use in city centres, where its owners pay no road tax or congestion charge. After a £5,000 government electric car grant, the i3 is priced from £25,680 and goes on sale in the UK in November.
The 24/7 salesman
Although LBM's system can't fully replace the role of a salesman, Aksenov is confident that it will see a change in how potential buyers research products, as questions can be answered wherever they are and at any time of day or night, without the need to research online or visit a dealership.
"Our system allows people to get information at the moment of interest, whether that's watching TV or reading a paper. A salesman isn't available 24/7, 365 days a year.
"When you walk into a consumer electronics store, they have hundreds of products and no sales rep can know every detail about every product. This AI system can host unlimited amounts of data, know all the product information and present users with information in a matter of milliseconds."