This, according to BMW, is what the next 100 years of the car will look like. Called the Vision Next 100, the prototype gives some not-so-subtle clues about how BMW hopes to embrace autonomous technologies while remaining faithful to enthusiasts who enjoy driving themselves.
BMW has not disclosed the powertrain of the Vision Next 100, so we do not yet know if it is a hybrid or entirely electric. Instead, the focus here is on autonomy and how self-driving technology can be used to help drivers when they need it, but get out of the way when they want to take control.
During celebrations in Munich, BMW said: "Autonomous driving is no longer a question of 'if' but 'when'... but the driver will remain firmly in focus, with constant connectivity, digital intelligence and state-of-the-art technology available for support."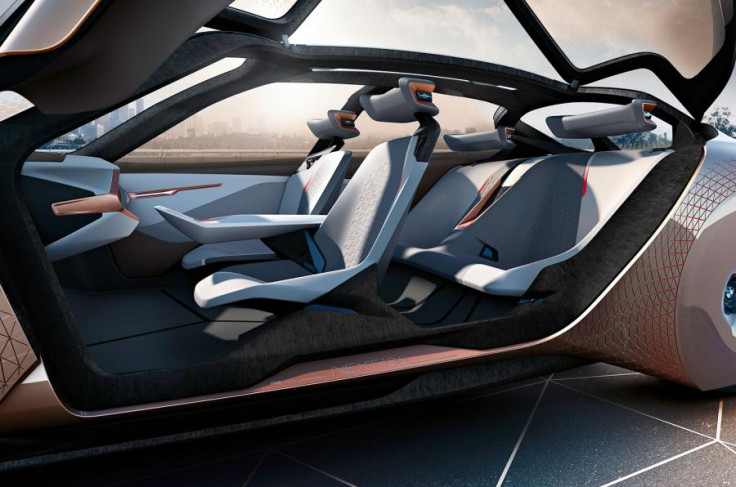 To cater for both driving fans and customers who want to be whisked from A to B while doing something else, the concept car features driving controls which fold away when they're not needed. This futuristic interior was the starting point for the entire car, says BMW design boss Adrian van Hooydonk. "Our objective was to develop a scenario that people would engage with. Technology is going to make significant advances, opening up fantastic new possibilities that will allow us to offer the driver even more assistance for a more intensive driving experience."
The car has two distinct driving modes. The first is called Boost mode, in which the driving operates the car with a conventional steering wheel and pedals, and Ease mode, where the steering wheel retracts into the dashboard and the car drives itself. Different colours on the car's grille, headlights and rear lights tell other road users which mode the car is operating in.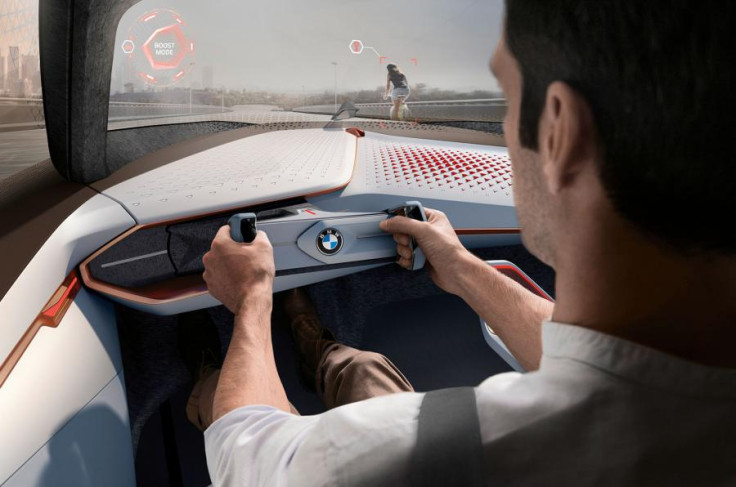 A so-called Companion offers up advice for the driver, such as traffic information, a warning when the speed limit is exceeded and – perhaps one for the racetrack – how best to turn into the next corner. This is joined by a user interface which is projected onto the windscreen, doing away from conventional dashboard dials and even the computer displays and touch screens of modern cars.
Van Hooydonk added: "The digital world is strongly linked to displays; the next step will be organic LEDs – displays that can freely change shape. At some point, however, there will be no more displays at all. Instead, the entire windscreen will act as a giant display."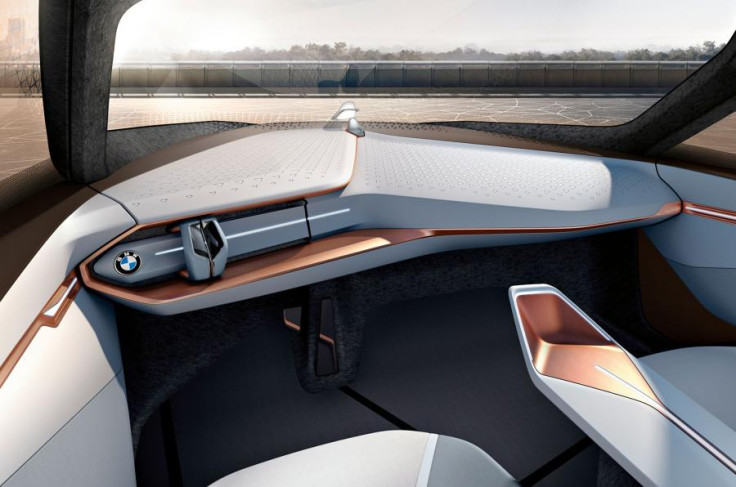 No performance details have been published, but instead BMW has used the Vision Next 100 to show off how it expects cars to be mass produced over the next century. Plastic and carbon fibre, currently reserved for six- and seven-figure supercars, will be used instead of steel. "At some point presses that punch out hundreds of steel parts may well become obsolete," BMW said, adding: "Technologies such as rapid manufacturing and four dimensional printing will produce not only components or objects, but intelligent and networked materials."
By its very nature, the Vision Next 100 is a concept car which is very unlikely to ever appear in BMW showrooms. But some of the technologies – especially autonomous driving features – and design shown off here will eventually work their way into reality.