Geneva 2016: The electric Rimac Concept S and hybrid Koenigsegg Regera faster than the Bugatti Chiron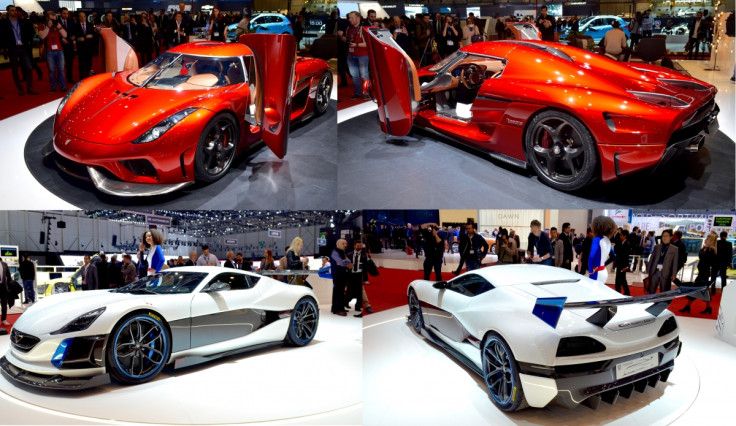 The Bugatti Chiron may have hogged much of the limelight at this year's Geneva motor show, but for all the talk of its massive power and gorgeous interior, the lack of a hybrid powertrain left us a little disappointed. This didn't last, however, as the show was packed full of electric and hybrid hyper cars with enough high-tech performance to give the big Bug a run for its money.
Rimac Automobili Concept_One and Concept_S
You probably haven't heard of this Croatian company, but in the seven years since it was formed it has developed the Concept_One, an all-electric supercar which it will build only eight of, and six of which have already been sold for £686,000 apiece. It's hardly mass production, but sitting in a hall shared by Ferrari, Pagani and other expensive and ultra-rare exotica, the Concept-One looks right at home.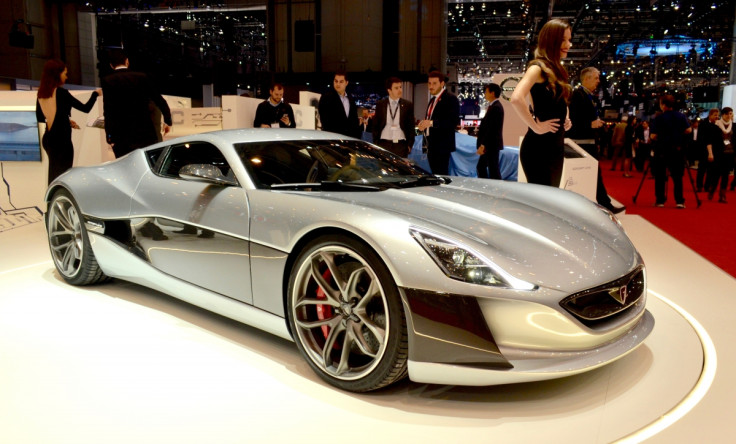 With 1,088 horsepower and the ability to hit 60mph in a McLaren P1-beating 2.6 seconds, the Concept_One was no slouch. But new for Geneva is the Concept_S, an uprated model with an extra 296hp, less weight and, thanks to that massive rear wing and diffuser, more downforce. Torque has also been increased, up to 1,800 newton meters.
These changes make for violently rapid performance. The car hits 60mph in 2.5 seconds, thanks to a four-wheel-drive system and each corner being driven by its own electric motor. In just 5.6 seconds it reaches 124mph (200km/h) - almost a second quicker than the Bugatti Chiron - and 186mph (300km/h) is dealt with in 13.1 seconds, two seconds faster than the Chiron.
The car's top speed is 226mph, Rimac claims, while hauling the 1,800kg car back to zero is the job of carbon ceramic brakes aided by regenerative braking on all four wheels, which slows the car and feeds energy back into the battery.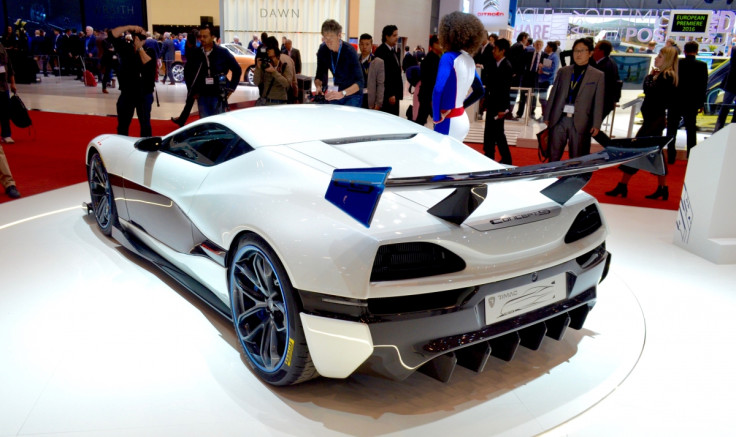 Although no official range has been published, a Rimac spokesperson suggested to IBTimes UK that the regular Concept_One could match the roughly 200-mile real world range of a Tesla Model S if driven sensibly. That said, we dread to think how quickly the battery could be drained by a few 0-186mph sprints.
There is no word on what Rimac will charge for the Concept_S, and we can't imagine the production will get close to two figures, let alone the 500 Chirons Bugatti plans to make.
Koenigsegg Regera
The petrol/electric hybrid Regera was revealed in concept form at Geneva in 2015, but now Swedish supercar maker Koenigsegg is back with a production-ready model - and the numbers it is quoting are absolutely insane.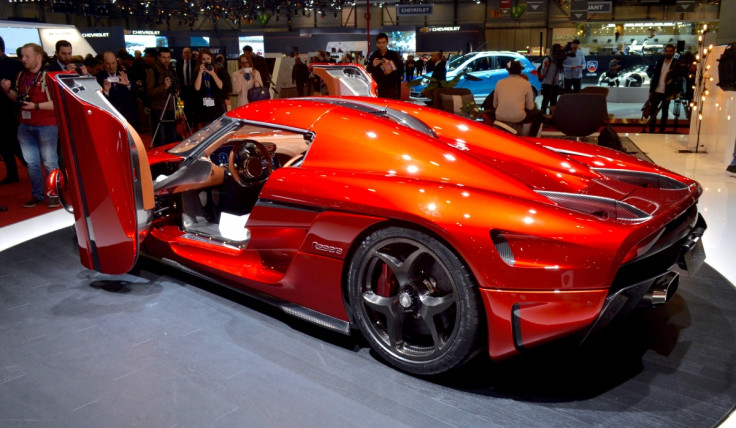 By mating a five litre, twin-turbo V8 engine with three electric motors working together to produce nearly 700 horsepower, the Regera has a total power output of "over 1,500" horsepower, yet weighs just 1,500kg, 300kg less than the Chiron.
This means a 0-62mph time of 2.8 seconds, but limited traction from being rear wheel drive means this isn't the Regera's most impressive statistic. The huge and instantaneous torque from those electric motors means 124mph in 6.6 seconds (the Bugatti takes 6.5) and 186mph in a barely believable 10.9 seconds, almost 25% faster than the Bug. For context, a small hatchback you might learn to drive in will struggle to reach 60mph in much less than 11 seconds.
From standstill, the Regera can reach its 249mph top speed in 20 seconds, while accelerating from 93 to 155mph takes just 3.2 seconds. Are there any quickly ways to lose your license?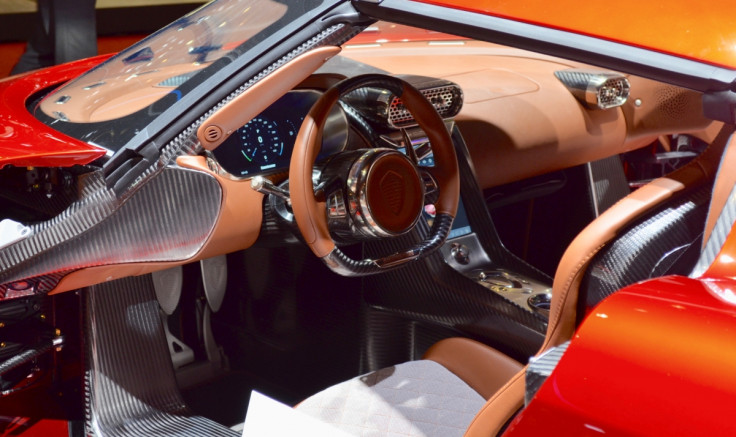 For one last party trick, the Regera can run on electric-only mode for up to 22 miles and it doesn't have a gearbox. Instead, the electric motors take the car to 30mph, then the engine cuts in and both systems work together to gradually increase the car's speed until it reaches the engine's 8,250 rev limiter, at which point it is doing 249mph. The electric motors provide 'torque fill' to help the engine out and provide the instantaneous acceleration electric cars are known for, then under braking they harvest energy back into the battery, just like a BMW i8 or Tesla Model S.
The Regera goes on sale this year and is expected to cost around $1.9m (£1,350,000). Production will begin "in the immediate future" and the first deliveries are set to arrive towards the end of 2016. It is claimed that just 80 will be built.
© Copyright IBTimes 2023. All rights reserved.