Forget Ferrari, Bugatti, Lamborghini and Pagani. Forget Koenigsegg and forget everything else the 2016 Geneva motor show has to offer, because my favourite car revealed here is the Morgan EV3, an electric three-wheeler which blends 1930s design with 21st-century technology to create what will undeniably be the most fun you can have on a public road for £30,000.
Based on Morgan's petrol-powered three-wheeler, the EV3 does away with that V-twin engine pinned to its nose, replacing it with an equally powerful electric motor and a battery good for 150 miles of driving between charges. It may only have 62 horsepower and a 0-60mph time of "less than nine seconds", compared to the petrol car's 82hp and six-second 0-60 sprint time, but I don't care.
The steampunk styling looks like something from Mad Max, it has three headlights and the middle one is off-centre for no obvious reason, the passenger seat looks better covered up and not used, and the blend of old and new is simply fabulous.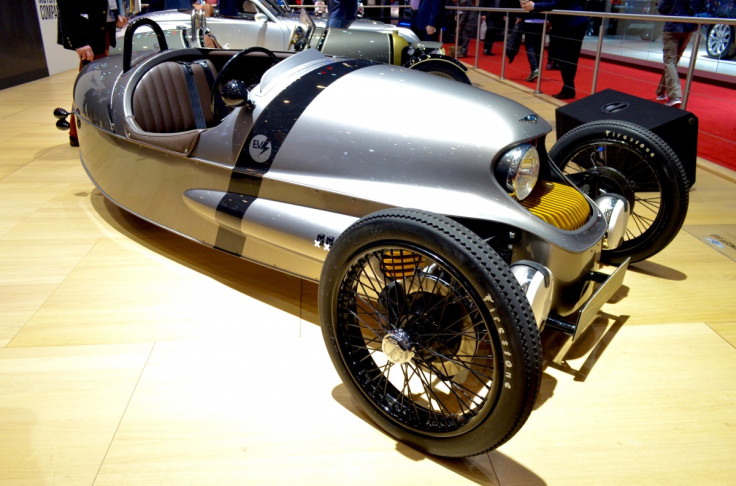 This is a car which has a chassis made from wood, but body panels constructed from carbon fibre (a first for any Morgan). It has a traditional analogue speedometer and toggle switches which could have come from a biplane, alongside a digital dial for range and charge levels. There is also a gear selector which looks like the magneto switch from an old aeroplane, but no actual gearbox - there is just a single gear which takes the car from zero to its 90mph top speed in one long surge of electric power.
And what about those decals on the sides? A series of petrol pump icons with crosses over them is reminiscent of the decals of World War II fighter planes, whose pilots would keep score of how many enemies they had shot down with similar stickers. The EV3 on Geneva, it would seem, has emerged victorious from a petrol station dogfight.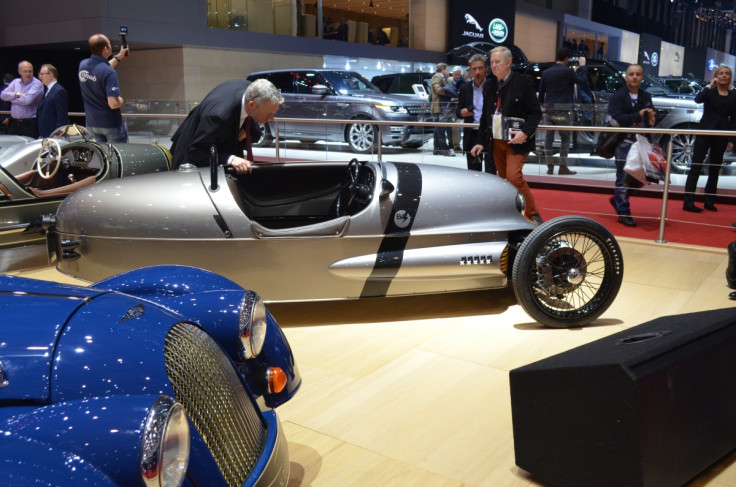 The EV3 is expected to cost around £30,000 when it goes into production later in 2016 and, yes, it is utterly mad and ridiculous. But where electric cars like the Tesla Model S encourage you to have fun by accelerating faster than the Millennium Falcon, I have no doubt the Morgan EV3 would create even larger smiles with a tenth of the power.